Posted by admin at 21 December 2021, at 12 : 17 PM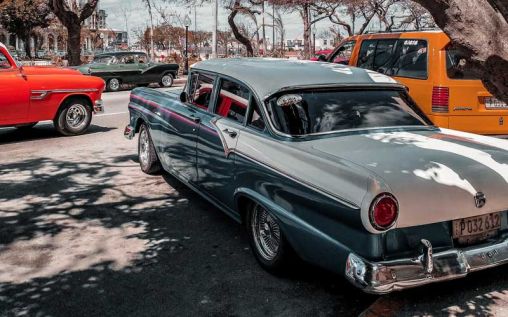 A car is a prized possession for many; thus, a lot of effort is put into maintaining the car's good condition. However, the use of undesired equipment or substances can completely dull off the new feel of a car. However, the right product can give an entirely fresh feel to an old car. In 2022, technology has immensely advanced, and with that, the age-long methods of taking care of a car have now been reduced to only using a few products daily to regulate your car's condition.
Down below are the products which one should purchase for their care of car:
Snow foam car wash: Everyone who owns a car should only use snow foam to wash their car's body and mirrors. We should never use our kitchen dish wash liquid to wash our car. They are not made for a car wash at all. It is entirely wrong to make use of those kitchen washing ingredients to wash our car. Secondly, those kitchen liquids can dull our colors very easily.
We should always use a snow foam car wash of a precise company in which the pH formula should be neutral so that it cannot damage the surface of the cars.
Make use of car wax: Once you have washed your car completely, let the surface of the car dry up. And once the car surface is dry and clean, one should make use of car wax only to give an enhanced shine to the car's surface. When we use this wax, it makes a complete layer of it on the outer surface so they can also prevent the car from minor scratches.
This car wax helps to bring a completely decent shine to the car's surface. The wax can also be used on the wheels and even on the car's mirrors. Waxing the outer surface of the car is very necessary once you have washed your car.
Car Vacuum Cleaners: As we keep our cars clean from the outside surface. It is also necessary to keep them clean from the inside too. And to keep them clean from inside, we should use car vacuum cleaners only. One should never use the household vacuum cleaner for the interior side of the car.
The car vacuum cleaner is small in size if compared to the other types of vacuum cleaners. So, it becomes very easy to reach every part of the interior side.
Leather honey or Leather oil: Most car owners are making the same mistake for the interior part of the car. They just clean it with the help of a vacuum cleaner, which is not right for the leathers used in the interior of the car. If they have a leather interior, then they should use either leather honey or leather oil for the interior leathers.
These products go deeply inside the leather pores, protect the new leather, and refresh the old leather. And if they use it for a longer period, they also help prevent the leather from cracking.
Microfiber towels: When you are washing your car by yourself, you should always remember that you don't have to wear old clothes or any old t-shirts to wipe or clean the surface of your car. The main reason for not using them is that they can bring up minor scratches on the car's surface. Instead, you should always buy a pack of microfiber towels to wash or wipe your car. These towels will never cause any scratches on the surface of your car, and they will clean it more easily if compared to other old clothes that most car owners use.
These were some very useful and basic requirements of a car. All of them are pocket-friendly and easily accessible. Precaution is better than cure; hence, spending little amounts regularly can prevent a big loss in case of a sudden mishap. One can select the brand of these products according to their budget. Almost all the brands' products are good, even if it is cheap or expensive. In addition to taking care of your car, you should also be aware of the essential car rules like toll taxes and norms. For instance, you should know about the I-294 toll price for a comfortable ride ahead.