Posted by admin at 16 August 2020, at 08 : 11 AM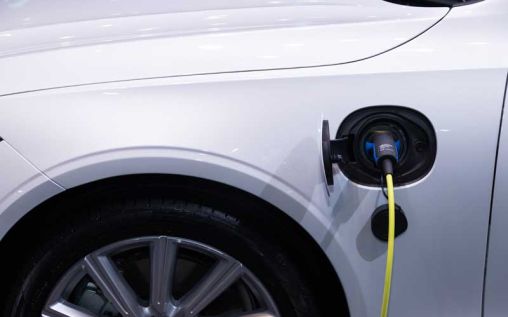 Electric vehicles have carved a solid niche for themselves in the car industry in recent times, combining sustainability and luxury in a wondrous way. Automobile experts as far back as 2018 had expected car manufacturers to jump on the electric car bandwagon. And they were not wrong. 2020 has seen electric cars in all shapes, sizes, designs, features and price ranges making the rounds in car circles.
A logical choice for environmental activists, a wide array of electric cars ranging from luxury to pocket friendly, means you do not run out of choices.
Let's run through 9 electric cars that will be visiting your nearest automobile dealership.
Porsche Taycan
The Taycan is the first battery and electric car by Porsche. Super sleek and gorgeous, the Porsche Taycan has an 800 volt electrical system and is the first car to implement a two-speed transmission system resulting in incredible speed and accelerated recharging. Depending on your need for speed, you may choose the Taycan Turbo promising 670 horsepower or the Taycan Turbo S which boasts 750 horsepower.
The Turbo S can reach 62mph in 2.4 seconds while the Turbo and the 4S can achieve the same in 2.3seconds. If you prefer long – range cars, the 4S provides the best range in this series.
Volvo XC40 Electric
Volvo has a goal to transform into a climate-neutral company by 2040. The Volvo XC40 Electric is surely a tangible footprint on this journey as it marks their first completely electric vehicle.
The XC40 Electric has the exact same features as the XC40 plus a range of 250 miles and fast charging from 0 to 80% in 40 minutes. The speed is no joke either as this beauty will reach 62 miles per hour in 4.9 seconds. It also has an infotainment system with an Android operating system. For a small SUV, its features are no joke.
Tesla Model S
Tesla is the most recognizable brand in the electric vehicle industry. The 2020 Tesla Model S, is the first long-range electric car in the world. The first model was released in 2012 and the Model S has only gotten better since then.
The 2020 model promises an estimated mileage of 373 miles in the Long Range version, the highest in the industry presently, while the Performance model promises 348 miles.
The Model S can go from 0 to 60mph in 3.7 seconds. Charging this beauty with the Tesla's V3 Supercharger takes just 75 minutes while a regular 24-volt charger will charge it in 8 – 10 hours.
The Tesla does not compromise on technology either, with a huge infotainment screen, a minimalist interior and five wheels.
BMW Electric i8 Roadster
Easily one of the most beautiful electric vehicles in the market, the BMW Electric i8 Roadster provides what can only be called sustainable luxury.
The i8 Roadster is stylish and sleek with butterfly doors and a smooth driving experience, reminiscent of the BMW 3 series, one of the most innovatives electric powered cars of 2018. Under electric power, it has a range of 33 miles but can achieve a speed of 62mph in 4.2 seconds.
The i8 Roadster seamlessly switches from electric to engine during drives such that short drives can be done on electric but longer drives will be handled by the engine. It charges in just three hours making this an ideal choice for lovers of sporty vehicles.
Tesla Model X
Looking for an electric SUV? The Tesla Model X is not just large and flashy, it is practical and brings a high-quality performance to the table.
This seven-seater car comes in two different models: the Long Range model and the Performance model. Both models offer more than 300 miles in terms of range and amazing speed. The Performance model goes from 0 – 60mph in 2.7 seconds while the Long Range model can reach 60 mph in 4.4 seconds.
The Model X is an SUV with style, equipped with Falcon doors and a self-driving feature that will parallel park the car.
No noise, almost silent engine vibrations and no need to change gears, driving the Model X is a drive unlike any other. The Model X achieves full-charge in 10.5 hours with a standard charger while the Tesla Superchargers will attain the same results in a shorter period.
Aston Martin Rapide E
The first fully electric vehicle from Aston Martin is the Rapide E, only 155 have been produced and sold so far. A supercar, on par with Aston Martin's other great cars, the Rapide E will accelerate from 0 – 60mph in less than 4 seconds and go from 50 mph to 70mph in 1.5 seconds, maxing out at a sharp 155mph with a range of 200 miles. Fans of high performing cars will love this one.
The 2020 Mini Cooper SE Electric
When talking about the pioneers of electric vehicles in the automobile industry, Mini can not be forgotten. As far back as 2009, Mini had released a series of Mini E hatchbacks but discontinued the line after a while.
The 2020 SE Electric is Mini's first electric vehicle attempt since 2009. If you are in the market for an affordable EV, the 2020 Mini is yours, however, its range is a bit limited at 110 miles.
Range Rover Sport P400e PHEV
In 2020, you can find just about any electric vehicle to suit your every need. The Range Rover Sport P400e PHEVe is an off-road electric SUV with features that are highly similar to the oil-powered version. In essence, this is a standard Range Rover that saves money on fuel and is eco-friendly.
With an electric range of 30 miles and speed of 0-60mph in just over six seconds, it's a great luxury car promising The P400e can charge fully in just 7 hours and with a roomy interior and a broad sunroof, it's not a bad choice.
To look forward to: Rivian R1T Truck
Lovers of pickup trucks looking for an eco-friendly option will enjoy the Rivian R1T Truck. Rivian is a new automobile brand that has stolen the top spot in a niche of electric vehicles.
With a promised range of 400 plus miles, the R1T truck can tow weights as heavy as 11,000 pounds, cut through water 42 inches deep and reach 60mph in just three seconds. With a fast charger, it can achieve an 80% charge in just 50 minutes.
When it comes to electric vehicles, 2020 promises to stun with vehicles of all sizes, shapes and from diverse manufacturers. Regardless of your preference, there is bound to be something for you.