Posted by admin at 16 August 2020, at 07 : 39 AM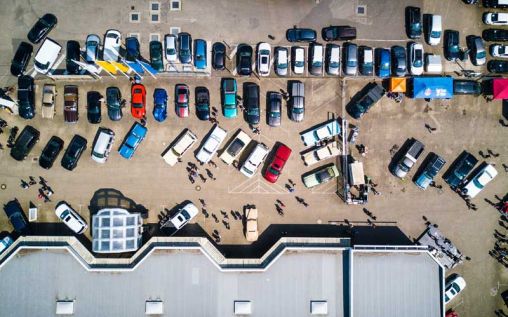 Whether you're new to owning a vehicle, or you have not bought one in a really long time, it can be daunting to figure out where your starting point should be. How do you find a car that will satisfy your daily needs but still look incredible? What car functions should you prioritise? These are probably some of the questions you need answers to. Don't worry! This article covers the essentials you need to know about when shopping for a new car.
What Do You Need A Car For?
The first step to find the perfect car depends on who you are and what you expect from the car. Are you looking to make a statement with your car? Something that announces your personality right out of the bat. Do you want to go for the type of car you can take on spirited drives on weekends, or do you just want a practical car?
If you are unclear about the car that will best match your needs, then you need to ask some simple questions. Your goal is to find the car that excels in the most important areas.
There are several resources to help you look at what different vehicles can do and compare options, so take advantage of everything at your disposal.
What Type Do You Want?
The right car announces your personality, so you'll probably want one that matches yours. Figuring out what you don't want in a car can be a great place to start.
Are you looking to buy a car that doesn't pile on existing environmental problems, is safety a major concern for you? You need to be honest with yourself to figure out what compromises you are willing to make. Is space important enough that you will drive an SUV or will the hazards of an SUV push you towards a smaller car?
It is always a good idea to know exactly the type of car you want before going car shopping. This way, you don't arrive at the dealership only to get confused with the myriad of options available.
Who And What Will You Carry?
While the centre-rear position can be so uncomfortable that it scarcely counts as a seat, most vehicles can accommodate 5 people. When you are doing test drives, that's something to pay attention to.
Try a car with a lot of space, if you need to accommodate more passengers. Two-door cars can look sporty but think about how constantly you'll be using the rear seat. To get in, passengers need to twist and stoop. Collapsing the front seat to mount luggage or position a child safety seat isn't the most comfortable thing to do.
Think thoroughly about all the things and people that you will need to fit into the car, let that influence your choice of car.
Where Do You Live?
There is no one perfect car for every setting. A mini compact car may be a good option in cities, but it may not be a viable solution for icy mountains. Ever try to park an enormous truck in a town? Not pleasant. Ever attempt to drive a sports car in the snow? This is also not very fun.
If weather is a challenge in your living area, look for a sturdy vehicle that can navigate rainy or snowy conditions with ease. If you live at the edge of a dirt trail that becomes muddy during winter, you may need to go for a big car with a high ground clearance, four-wheel drive and a low-range transfer case for better traction.
What Is Your Schedule Like?
Consider cars that suit your transportation and travel needs on weekdays, weekends and long trips. If you can afford a car that can fulfil each role, that's great. If you are working with a tight budget, you need to find one that combines all functions pretty well.
Sometimes, you will find the balance merely by outfitting the vehicle you purchase for your primary need. Say you have to drive to work with colleagues throughout the week, a midsize sedan can align with that function because it has decent fuel efficiency. But on weekends you like to seek winding rural roads and drive enthusiastically. A viable solution may be a sporty sedan with performance tires, wide wheels, paddle shifters (or manual transmission), and a sport mode that improves its performance.
If you transport your kids from place to place during the week, but on the weekends you load everything up for ski trips, you can find a compromise with an all-wheel drive crossover or minivan with a rooftop cargo box for the skis and snowboards.
What's Your Driving Style?
Are you constantly on the move or a parent with daily carpool duty? Maybe you need convenience but desire a bit of fun for the long drive home.
Looking closely at your driving style and needs is crucial in picking a car. If you really enjoy the driving experience and like to cherish every part of the vehicle's performance, you'll want to pay attention to cars that demonstrate speed and power. Loads of modern cars deliver skilful handling without sacrificing ride, convenience, and luggage space the same way several sporty cars do.
If you prioritise convenience over living in the moment, buy a sedan. Most models suit the plush-cruising role, from mid-sized and smaller sedans to mid-sized and large SUVs.
Wrapping up
If you have ever bought a car, you will agree that finding the car of your dreams can be difficult and requires a lot of work and patience. However, the reward of driving the perfect vehicle is more than worth the effort.
If you are looking for your dream car, you can save a lot of time and energy with the right steps. There are many great car options out there, and the final decision is just a matter of preference. So, follow the simple steps covered in this article and you should be able to find the car that will suit you perfectly.