Posted by admin at 20 October 2020, at 08 : 16 AM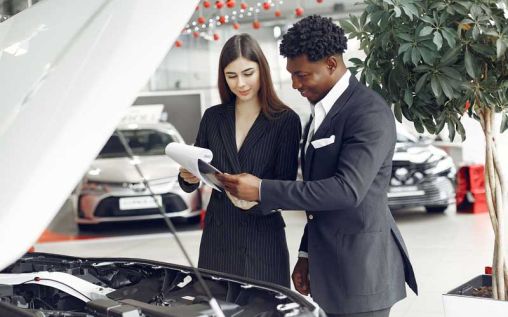 New cars are nice to have, but they are also pretty expensive, so it makes sense to think very carefully before you bit the bullet and hit the dealerships. Sure, the car commercials may want you to believe that the best time to buy a car is right NOW, but that isn't always the case, and in fact, some times are definitely better than others when it comes to the purchase of a new vehicle…
Before the situation becomes urgent
Before we get into anything else, it's worth noting that the best time to buy a new car overall is before you're in desperate need of one. If your car's about to take its last breath, so to speak, you don't have very much negotiating power because…well you need to replace it asap. If you take action and hit the dealership before your car becomes undrivable, you'll have a bit more breathing space and more scope to negotiate with the dealer, and that can only be a good thing.
On Monday
A lot of people think that the last hour before closing at the weekend is the best time to pick up a bargain, but the data around buying cars shows that it's actually easier to negotiate a better deal on a Monday, with savings of 8.1 percent being the average for that day. Other weekdays are almost as good, but if you can make it to the car dealership on a Monday morning, chances are you'll leave very happy indeed.
Memorial Day Weekend
Memorial Day Weekend is a time when everyone is celebrating and fewer people are in work. The weather's usually pretty good two, These three things combined give the car dealerships a big incentive to slash prices and get bodies through the door. So, if you can wait out the winter and make it 'til May, you may find that you'll be able to get the best deal on the vehicle you really want right about then.
When a new car is released
If you follow the official site for your local car dealerships, make an effort to watch out for new models being released. When this happens, a lot of car sellers slash the prices on older models and you can pick up a real bargain. There's also the fact you can use the release of a newer model to barter them down even further by pointing out the features the new car has that yours doesn't. Don't expect miracles, but you really could do pretty well out of a new model release if you're quick and motivated to do so.
In December
It's the end of the year and a lot of salespeople are worried about their annual sales figures, so they're even more motivated to make sales than they are the rest of the year. This is great news for you because it means you could negotiate an even better price.
Buy at these times and you're far more likely to get a bargain!