Posted by admin at 22 October 2020, at 05 : 17 AM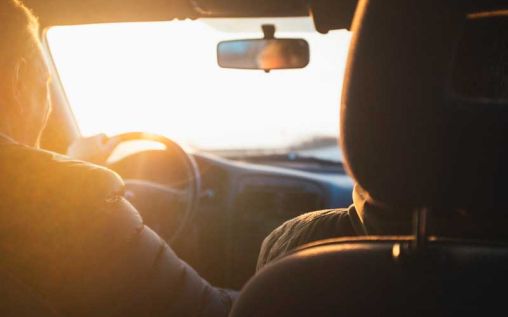 Cars, bikes, trucks, and all kinds of vehicles are awesome – we all know this by now. If you love this world, then you'll have loved it from a young age. It's just something that hits you as soon as you get a small taste of it. If it's for you, then it's for you, and it will for the rest of your life. Getting behind the wheel or hopping on a bike and exploring the world is a freedom like very few others. Unfortunately, though, we need to be of a certain age in order to actually get involved with it all. It's obviously for a good reason, but if you have kids that are obsessed, then they can grow impatient.
You can, as a parent, keep them entertained and obsessed in sensible ways, though. It doesn't matter whether they're a teenager or a young infant; there will be things you can do. Here are just a few examples that can keep them hooked on this game:
Let Them Get Into The Professional Racing World
There are many sports out there for us all to enjoy. Motor racing is one of the most lucrative and most action-packed sports of the lot. You can't sit and say that Formula One racing or NASCAR racing isn't exciting. Allow them to watch and keep up with the events each week. They'll have a hobby that could blossom into a real passion. A career could even be formed out of it.
Get Them Replica Toys To Occupy Themselves With
You don't have to be a kid to enjoy some remote-controlled fun. At places like rcsuperstore.com, you can get all kinds of RC cars and alike for reasonable prices. While they might not be for absolutely everyone, most people can have hours of fun messing around with these things. If they can't hop in a real motor and partake in anything action-packed, then this miniature simulation would be an okay substitute.
Video Games!
Video games are becoming more and more popular when it comes to the ways people keep themselves occupied and keep themselves educated. There are lots of different video games out there with all kinds of information about the ins and outs of cars in this day and age. The finite detail with which these things are made is incredible. If ever they get the itch to quench their thirst for driving or competing, then they can just switch the console on and get involved. Nothing's the same as actually driving, but this kind of thing provides a very good alternative, and you can learn so much along the way.
Work On The Car With Them
A great thing to do together is to work on the car. Whenever you need to complete a task, it's a good idea to bring them out and solve the problem as a team. This obviously helps you as you'll get things done quicker. They'll learn a lot more, too, which is always helpful. This is also, in turn, make them into more confident young people – knowledge is power, as they say.