Posted by admin at 14 May 2019, at 09 : 46 AM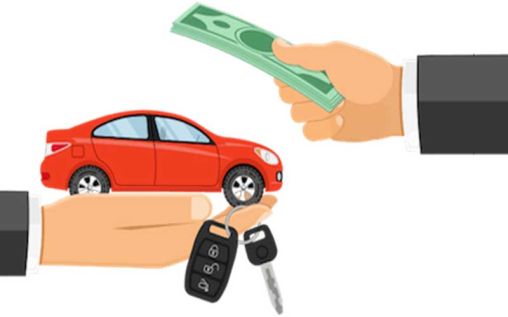 Owning a car is almost everyone's dream. Sometimes when the affordability of a new car comes with a heavy price tag, the option of a pre-owned car is a more practical decision. It's affordable and there is value for money, which is perhaps why the pre-owned car market has seen a rapid growth in the last couple of years. Buying a used car is also an important investment and hence needs to be researched carefully before-hand.
Here are a few points to consider before making that decision.
* While choosing the car bear in mind whether the car is going to be used by an individual or for the entire family. Choose a model that can accommodate that need.
* Some of the other factors to look at while buying your car is the mileage and the usage. Whether the car has been used primarily in the city or outside the city. The wear and tear on these cars differ.
* Once you've decided on the brand and model of the car make sure you check multiple sources for the market price for that particular model and year. This information is easily available online. Staying informed of the average market price will put you at an advantage while negotiating.
* One of the advantages of buying a second hand car nowadays is that a lot of the cars in the market are relatively new, they have been used for 5-6 years or lesser as opposed to earlier where people kept a car for 10-12 years. This means that you can buy a fairly new car at a much lower price.
* Before buying a second-hand car in Dubai, it is advisable to read the service history record of the car and get a mechanic to take a look at it. Experts like Carswitch can help you with this decision as each car is handpicked and checked thoroughly before being put on the market.
* Another factor to consider while buying used cars in Sharjah or anywhere else in the Middle East is the extreme weather conditions. Cars are exposed to varying high and low temperatures, as well as dust and sand. So while buying a second hand car it would be wise to consider a vehicle with Gulf specs as these cars are modified to protect the engine and radiators to adapt to these extreme dust and weather conditions.
* Some of the features that Gulf spec cars take in to consideration are the air-conditioning. Cars with normal air-conditioning might over heat if kept running for a long period of time. On the other hand the Gulf specs cars have air-conditioning units that are more suitable and durable for extreme heat.
* Cars with ordinary filtration systems might not hold up for long with the constant exposure to dust and sand. GCC spec cars use filtration systems that are designed for these excessive dusty and sandy conditions.
* These cars also have larger capacity radiators to prevent the engine from over-heating as the external heat can also add to increasing the temperature of the engine.
* The only disadvantage to buying a Gulf specs car is that these cars could cost approximately 10-15% more than the other cars but bear in mind that in the long run the maintenance of these cars with the gearbox, air conditioning and cooling are more accessible and lighter on the pocket.
* You shouldn't have any trouble finding dealers or service workshops in the UAE that specialize in GCC spec cars, if your car needs to be repaired or serviced. Although the mechanics can also work on cars with other specs, they may charge a higher service fee for those cars.
* While buying your car you can convince the dealers to give you a good deal in which they usually throw in a year's worth of insurance and a service warranty period.
* Finding used or pre-owned car dealerships are not very difficult. You have many available and they offer similar service warranties, assistance with insurance, financing and registration that goes along with a car purchase.
* One last thing to remember is that popular models of second hand cars in Dubai usually tend to cost more than the other regular ones.
Buying a car is not a decision to be made in haste, so do take time to weigh your options before making that big buy.