Posted by admin at 5 December 2019, at 14 : 44 PM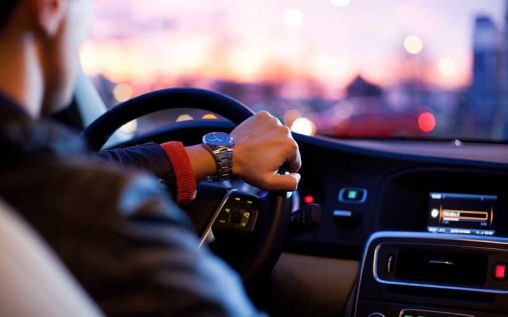 Many of us have the need to own a car. It might be for the daily commute into work. It may be for your job or simply to get you from one point to the other. Whether it is a brand new car or one you have had your eye on, one that you lease or paid cash for, or just one that you have had for many years, they can all cause the same level of stress and headaches. With that in mind, here are some of the car blunders that we can all face when it comes to vehicle ownership.
Being involved in an accident
One of the first things that you may be involved in when it comes to your car and the ownership of it is an accident. This may not be your fault and blindside you on an unexpected afternoon, or it could be that you may not have paid much attention and caused the accident yourself. It happens to many of us and is more common than you think. Thankfully your insurance company and legal representatives will be able to help navigate you through the process of sorting things out.
Your car getting bumped when you are not in it
We all park our cars every now and again in shop car parks and such, and we expect them to be fine. But have you ever returned to your car only to find a bump, scratch or dent? Maybe a note on your windshield with an apology from someone and their details or worse still no note or acknowledgment at all? It happens. While we think our cars are safe, sometimes accidents do happen and your insurance can cover most damage issues without it being detrimental to your bank balance.
Damaging or losing your car key
Picture the scene, you are walking to your car, you check your pockets, your bag, anything you can think of only to find your keys are missing. What about walking up to your car and realising that the battery won't unlock as it is dead, or you pout your key into the local only for it to break. A broken car key can be very frustrating and annoying, but it is more common than we realise. Many garages or local breakdown services can help you back on the road in no time at all.
Not budgeting for maintenance costs
Every car needs some form of annual maintenance done to it. You may need to pay for a service each year, or at the very list replace wear and tear items like brake discs and windscreen wipers. But do you budget for these costs? Servicing and maintenance on your car is necessary to keep you and others safe on the road. So it is definitely something to be more aware of now and in the future.
Your car breaking down
Finally, nobody wants their car to break down, but it can happen and, most of the time, it is when you least need it to. A car breaking down may be unforeseen, or you may have had your suspicions for a while, but it can certainly cause havoc to your day and routine. A breakdown service can be a great investment to have, especially for days such as this when you need your car back on the road quickly.
Let's hope reminding you of these things will help you when it comes to your car blunders that we can all face.