Posted by admin at 22 August 2021, at 14 : 51 PM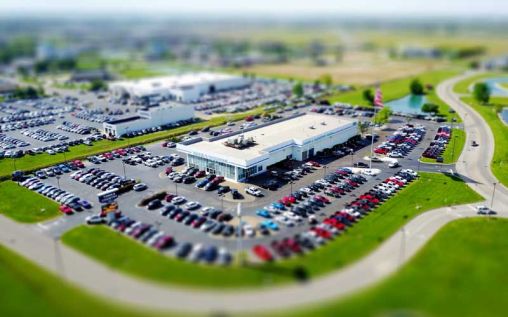 Long gone are the days when a prospective car buyer will have to visit several car dealerships just to get the best deal. These days, buyers carry out their shopping surveys from the comfort of their homes with the use of their smartphones. That tells you that the world has indeed gone digital.
Therefore as a car dealership, you must make use of digital marketing for dealerships if you want your business to continue to thrive in this era. This is important because traditional marketing such as the use of TV ads, radio ads, billboards, etc. does not cut it anymore. Many dealerships have come to discover that the number of sales from such marketing channels pales in comparison to that of digital marketing.
While traditional marketing still has its place, a savvy car dealership must embrace digital marketing to remain relevant in the market. Therefore, in this article, we will provide you with some digital marketing strategies to boost your car dealership sales.
Car Dealership Digital Marketing Strategies
The strategies we will provide below reflect the stages that a potential buyer will pass through before making a purchase. Let's begin…
1. Search Engine Optimization (SEO)
These days, businesses cannot thrive without some form of SEO strategy. The reason is that the first thing a potential customer does is to run a search. Hence, if your SEO is not strong enough, other competitors will be displayed on the search result.
Therefore, your SEO strategy must include optimizing your website, optimization of keywords and key phrases, link building, sharing quality content, Pay-Per-Click (PPC) campaigns, and online reputation management. Click here to learn more about Pay-Per-Click.
2. Monitor Online Reviews
After a search, most prospective buyers will look for online reviews about your car dealership. If they find mostly negative reviews, they would not be visiting you anytime soon.
Therefore, ensure that you monitor online reviews. When you find any negative review, address it immediately and offer solutions to the issues raised. This will leave an impression in the minds of other interested buyers that you are willing to correct mistakes. Also, always ask customers who have made a purchase to leave online reviews.
3. Optimize Content for Mobile
A lot of prospective buyers will search for your dealership and cars using their mobile phones. Therefore, it is important that all your online content especially your website is optimized for mobile and mobile-friendly.
4. Employ Email Marketing
Proper email marketing is one of the most effective ways of turning leads (potential customers) into sales (buying customers).
When it comes to a car dealership, your emails must be personalized for them to convert. What do we mean by this? Your emails must be able to reflect the needs and interests of individuals on your list. Furthermore, detailed information about the products such as model, color, and specifications is more likely to convert than vague information.
When the information is detailed and tailored to the interests, needs, and location of the consumer, there is the possibility that 28% of such individuals will click on the link to your website that you included in the email.
To achieve this level of precision and efficiency in email marketing, you will need to make use of certain tools.
5. Use Social Media
As of July 2021, over 1.386 billion people are on Instagram while Facebook boasts over 2.853 billion active users. Visit https://datareportal.com/social-media-users to find out more about the global statistics of social media users. It has also been proven that most car buyers' purchase has been highly influenced by Facebook. Therefore, you should take advantage of this.
With social media, you can grow brand loyalty, enhance the consumer experience, and shape their purchase decisions. To ensure that you do all this, you have to share engaging content across your social media platforms. You can post inventory pictures of the cars available.
You should also start and engage in social media conversations. This will show that your brand is accessible. To ensure further accessibility, leave your contact information on these platforms.
6. Use Social Media Ads
Apart from having a great social media presence using the tips above, you should also make use of social media advertising. You can try out Facebook paid advertising as it is the most effective.
When doing this, ensure that your targeted demographics are those that will be interested in your cars. Always leave ample description of the automobile for easy targeting.
7. Share Online Video
This marketing strategy has received positive reactions recently. For you to get the best results, make use of YouTube and Instagram. Those platforms have more video-watching users.
When creating the videos, don't make them too long; a maximum of 1 minute is enough. When crafted well, it will create a desire within viewers to try to find out more. This desire will cause them to click the link that will lead them to your websites or automobile products.
Conclusion
The article above has provided you with the best car dealership marketing strategies. When these strategies are well-implemented, your car dealership is bound to see an increase in sales.