Posted by admin at 26 August 2021, at 08 : 03 AM
Elephantstock
Car enthusiasts do not leave the chance to show their love for wheels. Besides, when it comes to classic models like Camaro, one should certainly make its picture a part of the room. Colorful or not, there are various ways by which the simple clicks can turn into the ideal adornment.
Do you have Camaro pictures that seem worth an addition to the wall? If yes, then stay put as the image itself can be the sole wall decor of your place. All it requires is the right tactic, and that's exactly what you will get here.
#1 Make a Gallery
There is no such entity as one absolute picture. When it comes to our favorite element, we tend to get multiple exciting images. Hence, you can combine the supreme clicks of your Camaro and present it as a gallery.
You can either keep it straight or adorn it as a pattern. Likewise, there is this new trend of even or odd, where one should arrange the pictures either in even form or the odd one. That's worth a try too!
Also, come up with some innovative layouts and implement the same. Measure the sides, theme it up, and create the finest galleries with the Camaro.
#2 Wall Arts + Unique Frames
You can transform the pictures into wall arts and confine them within unique frames. There are endless varieties with distinct frame designs and shades to enclose the pictures. Both modern and gallery frames are quite an in trend nowadays.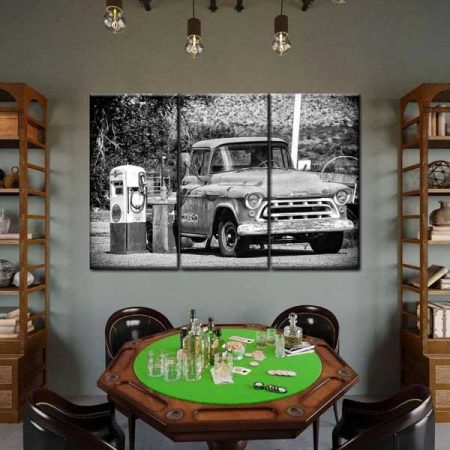 Elephantstock
Then there are canvas prints, floating frames, and collage frames. You should enhance the outlook both on the inner and outer techniques.
Try to come up with something personal or different from usual arts. If you are out of tactics, plunge into ideas like these to glam up your space.
#3 Arrange it in Car Shape
What's better than arranging your Camaro in a car shape for wall decor? You can make a collection of your favorite Camaro pictures and then sketch a car-like design on the wall. Place the frames according to the drawn outline.
For an added bling, make headlights through actual bulbs. If done correctly, this tactic can make the perfect decor for your place.
#4 Add Lights to the Frame
Lights, either big or small, have become a trend nowadays. And that's exactly what you should do with your favorite Camaro picture. Measure the sides of the picture and create a perfect frame for the same.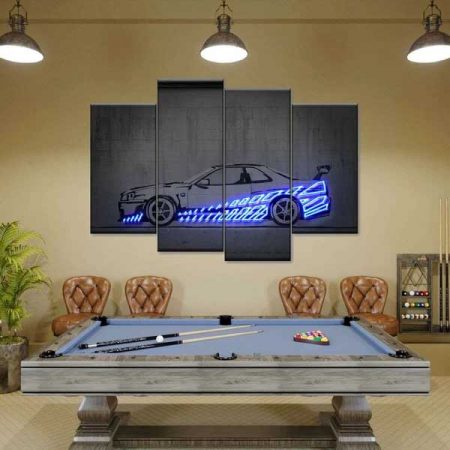 Elephantstock
After that, buy some twinkling lights (either colorful or plain) and outline the edges with them. You can match it up with the wall colors and get the perfect contrast. Also, chip in some texture with shades to make it look more versatile.
You can opt for still lights or the ones that blink. Either way, it's going to look awesome!
#5 Blend it with Quote Posters
Bought any quote posters lately? Perfect. It's going to fuse fantastically with your Camaro pictures.
Camaro makes an appropriate aesthetic background while rendering an inspirational touch. Likewise, with the right words, the pictures can ooze out gracefully.
Make sure to place the quotes below the picture or beside it. If your photo is black and white, you can combine it with colorful quote fonts posters. Likewise, you can keep both the quotes and posters in the same color.
#6 Divide and Combine
If you have one big Camaro picture, divide them into pieces and frame each of them. After that, combine it to make one huge picture. While it may sound a bit unusual, trust us, the concept is going to look outstanding on your wall.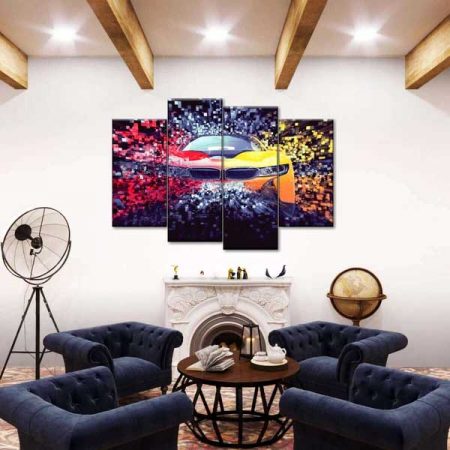 Elephantstock
This type of tactic has been quite welcomed among decor lovers. It adds a sense of class within the ambiance while glorifying the essence of the picture. You can also call it a unique way to display your favorite click.
#7 Horizontal or Vertical
Last but not least, you can arrange your Camaro pictures in both a horizontal and vertical manner. If not so, combine both ways for a creative layout. You can take the horizontal frame and hang it in vertical form for the same.
Besides, you can also fuse both colorful and black & white Camaro clicks together. That's also going to look more exclusive and elegant aspect to the wall. Add in some decoratives for that bling, and you are good to go!
Summing Up
Hopefully, these ideas would help to enhance the wall essence while highlighting your favorite Camero click. We would recommend you to get the perfect wall art of the Camaro and frame it precisely.
And of course, additions like lights and decoratives can make it look more pleasing. Make sure to try out these ideas today and see what suits your requirements.