Posted by admin at 16 February 2021, at 07 : 40 AM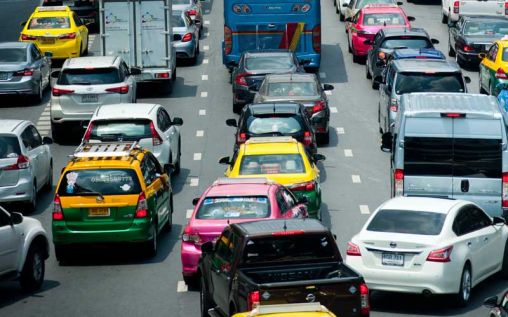 You just got that raise. You've saved up for a down payment. This seems like a good time to buy a new car. The problem is that you can't decide between a car and a truck. Here's a guide to making the best decision for your lifestyle.
Is Driving Your Passion?
If this is true, chances are that you will want a car rather than a truck. After all, you can find a lightweight car and get a performance engine. This should mean a speedier disposition, even if it's not a sports car like the Camaro. However, you can't entirely discount a truck. Driving a pickup truck with decent performance can be almost as fun as a sports car. You'll want to look for one with a high rate of torque. This makes the 0-to-60 sprint much faster.
Do You Stick to the Pavement?
Some drivers won't ever stray from the pavement. They just aren't interested. If you are, you need to consider a truck or, at least, an SUV with good ground clearance. For actual off-roading, you'd need to be sure the truck was equipped with four-wheel drive, skid plates and other essentials for trail rides.
Who Rides in the Backseat?
If the answer is your kids, then you will probably want a car or SUV. The key is to find a big backseat. You'll want plenty of room for car seats or for the long legs of a teenager. You don't have to rule out all trucks. Built like an SUV cabin, the 2021 Ford F150 has a very large backseat in its Supercrew editions.
How Many People Ride with You Regularly?
If you usually have five people or more, you need to aim for a three-row SUV. This allows you to seat 6, 7, 8 or even 9 people. Obviously a truck can't compete with this.
What are Your Favorite Pastimes?
If you have a hobby, it may affect which car you choose to drive. If you are single, a hatchback may be perfect for lifting your bike in and out. On the other hand, if you have a family, you may want a truck to handle everyone's adventure gear. Most cars today are built too low to successfully tow anything.
How Much Do You Haul?
If your hauling is all about personal items and luggage, you'll want a car or SUV. You won't want your stuff to be rattling around in the back of a truck. On the other hand, a truck is the better choice if your payload is covered in dirt or is very heavy. You can always get a cover for the bed when you need it for vacation luggage.
What's Your Job?
If you sit at a desk all day, a truck may not be for you. After all, you will pay more for gas to drive it back and forth to work. A sensible car or fuel-efficient SUV makes more sense. You can always rent or borrow a truck if you need one for chores.
Where Do You Park?
Many people who want a truck fail to ask themselves where they will park it. Many home garages are actually too small for today's full-size trucks. In fact, if you live in a busy area, finding a parking space may be hard with a big truck. Stick with a car.
Now that you've answered these questions, it should be clearer whether a car or truck is your next buy. Remember to take your time shopping, test drive more than one vehicle, and ask plenty of questions about what each model can do.