Posted by admin at 2 October 2013, at 12 : 03 PM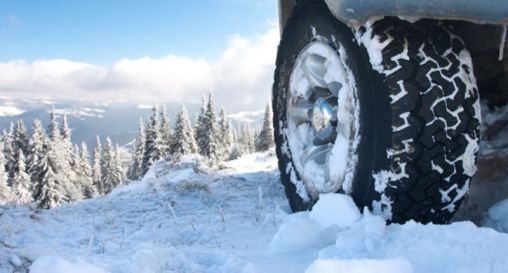 It may only be autumn, but the Indian summer is guaranteed to only last a short time and then it is straight back to months of bitterly cold winter weather. Bookies used to take bets on whether it would snow on Christmas Day or in winter overall, but you would get short odds on more snow fall after the amount that fell in the last few years.
Nowadays it would be plain ignorant not to prepare for winter even at this early stage as the weather conditions can change so dramatically in a short space of time; whereas deluges of rainfall can be just as damaging to your journey as snowfall. It's not just your vehicle's exterior that needs checking over as winter comes round, but your stocks inside that may save your life if you get caught out in freak weather. Here's what you should have in your car:
Extra clothing
Harsh weather conditions can leave your car stranded in remote areas and even cause your engine to fail. In this case it's vital to have warm clothing and blankets to keep yourself warm in case you have to bed down in a freezing car all night. Blankets can also double up as useful items when placed under tyres for added grip when you can see a way to free your vehicle from the snow.
Food and water
When the weather turns you can be left on motorways or country roads with nowhere to go until the weather thaws out. In this case having enough water and food on board to last out this period is vital to your health. Chocolate bars are good and are able to maintain blood sugar levels as the temperatures lower.
First aid kit and medicine
As you try and free your car you may injure yourself or a passenger, so you should have the bare necessities of first aid with you in this eventuality. Moreover, if you require medication then it is important to have some back-up in your car especially on longer journeys.
Tools and equipment
These are probably the most important items on a potentially hazardous trip in wintry conditions as they can help you be seen or even get you out of trouble. Some of the essential things you should have with you in case of emergency are:
• A torch
• Jump leads
• Shovel
• Warning triangle
• Tow rope
• Spare bulbs and fuses
• De-icer / Screen wash
If you've just taken your pick of one of the many used cars in Birmingham then make sure it is fully equipped inside for the onset of winter.