Posted by admin at 12 August 2022, at 07 : 42 AM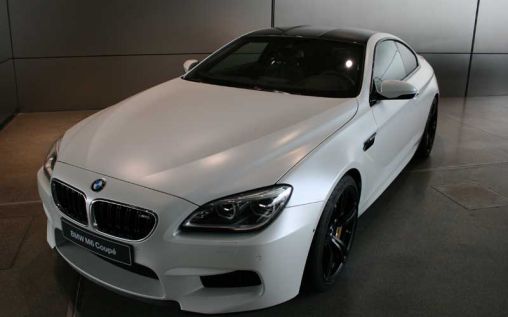 Many people of all ages and backgrounds consider themselves to be petrol heads. For some, the thrill of a sports car is all in the senses. The sound of a purring engine when the ignition is turned, throaty roar as the acceleration increases, and the scenery that rolls past at an ever-increasing pace. The stylish looks and low-to-the-ground design of many sportscars are enough to get the pulse racing in many sportscar fans. New sportscars are not within the financial reach of many people, but a used example of a favorite marque may well be. For example, a seriously fast sports car from the 90s, the Mitsubishi 3000GT VR4, can be bought for around $6k today when it would have cost many times that amount when first produced. This article explains three checks to make before purchasing any used sports car that will help to ensure that you buy with confidence.
Check the Insurance Premiums
It is important to remember that the insurance premiums for used sportscars can vary considerably. There are several factors that will influence the final price when you begin a search for the best car insurance. The overall power and speed of the vehicle are likely to be a prime factor, along with other considerations, such as your location and where you plan to keep the car. A point of note is that younger drivers or those who have little, or no years of claims-free driving, should consider avoiding purchasing a used sportscar until they are older and/or have more no claims years of insurance behind them. It is a fact that insurance premiums can be exceptionally high for young drivers, and by purchasing a sportscar at this age, premiums will likely be well out of reach of most people's finances. As a rule, check the estimated insurance premiums before buying the sports car to avoid any unpleasant surprises.
Check the VIN
The vehicle identification number (or VIN) is unique to every car and can be located in one of several places on the car. It is important to note this number and check that it matches the car's official paperwork and service history. If the VIN has been scraped off the car, it is likely that it will have been either stolen or involved in a crash and may be two separate cars after what is known as a "cut and shut" repair job. This is an alarming practice in less reputable areas of the motor trade and makes the car unsafe to drive as it will not be as rigid and strong in a crash as a normal car.
Confirm It Is Free of Finance
Many people buy cars on finance, but some unscrupulous sellers will attempt to offload their car with outstanding finance still on it. This can often be true in the world of sportscars which are expensive initial purchases. This can leave the new owner in a position where they are being pursued by the finance company, which will try to receive payment for the money owed. Thankfully, it is relatively simple to run a quick check to confirm there is no outstanding finance on the sportscar you intend to purchase. By running a registration check on the car from various websites, you will get a detailed history of the car including whether it has any outstanding finance on it.