Posted by admin at 7 May 2021, at 10 : 11 AM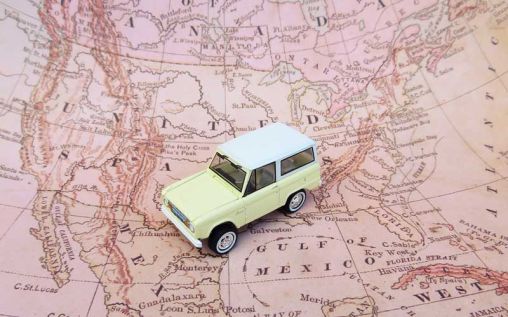 If you're planning a long-distance road trip, you have so many big decisions to make. You need to decide where you're going to go, how long for, what kind of accommodation you will stay in, and which fun activities you'll enjoy along the way. But perhaps the most crucial decision is what car you will drive.
The majority of a road trip will be spent in the car, looking at the beautiful scenery, napping (if you're a passenger), or playing games to keep yourselves entertained on those long stretches of highway. So you can't just settle for any old vehicle. The last thing you want is to spend two weeks stuck in uncomfortable seats with a broken stereo and dodgy engine that could break down at any minute. You need something cozy, reliable, and ideally cost-effective.
Whether you're purchasing or renting a car for your big adventure, there are several factors you need to take into account. And it doesn't matter if you're a motorhead or an absolute novice. The following tips will tell you everything you need to know in order to make the right decision. Here are the top four things you should look for when selecting your vehicle.
Comfort
You might have your heart set on a particular make or model, but aesthetics aren't everything. You and your companions will be sitting in the car most of the time and won't even get to see the exterior. What's more important is the inside. Will it be comfortable to sit in for hours at a time? Is it roomy enough for everyone and their baggage? Does it have working heating and air conditioning? So if you go to the dealership to take a look at that 2021 Camry for sale, make sure you sit inside and imagine how it would feel several days into a long car journey.
Value for money
The cost of the car is one thing, but what's just as important is its efficiency. Road trips can be expensive, so you want to choose a vehicle that will get you the furthest distance for the smallest amount of fuel. Filling up at gas stations will probably be your biggest expense, so take the financial stress out of your adventure by picking a model with excellent gas mileage.
Safety
You will likely be driving for hundreds if not thousands of miles, and the more time you spend on the road the greater the risk becomes. You and your companions may be perfect drivers, but not everyone else on the road is. So make sure your car comes fully equipped with all the necessary safety features. Things like automatic lights, backup cameras, beeping seatbelts, and hands-free controls can all make a difference, and may even save your or someone else's life.
Cruise control
People who have never used cruise control often fail to see what all the fuss is about, but once you've used it on a long stretch of monotonous desert highway, you will never look back. Cruise control gives you the chance to rest your weary feet and let the car do some of the driving for a bit.