Posted by admin at 9 December 2020, at 09 : 43 AM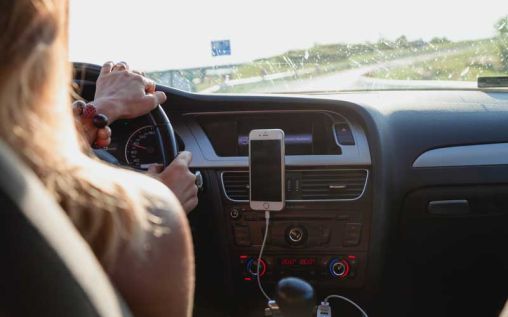 Being able to drive independently on public roads is no small feat. You need to take hours of lessons, put in research to pass your theory test and this process costs a whole lot of time and money. So, if you're in a position where you've managed to pass or are planning on taking your test soon – congratulations! The first thing on your mind now? Well, probably buying your own car. Now, once again, this isn't a minor decision that you should take all too casually. Generally speaking, a car is going to be the second largest investment you make in your life – second only to the roof over your head. So, when choosing a car, it's important to take your time and to ensure you're fully happy with the option you're considering before handing any money over or signing any finance agreements. Here are a few suggestions that will be able to help you to make the right choice the first time around!
Budget
The first step you're going to need to take when it comes to choosing a car is determining a budget for yourself. As we've briefly highlighted above, cars can be pretty expensive – and you need to make sure that you can actually afford the vehicle you're considering investing in. Remember that you don't just have to pay for the car itself. You are also going to need to fork out for costs such insurance, road tax, fuel and maintenance costs. So, consider all these factors and make sure your disposable income allows for it!
Choosing a Make and Model
Once you've laid out a budget, it's time to choose a make and model of vehicle. Make sure you opt for something within your budget. You should also consider factors besides the look and aesthetic of a car, which is what a lot of first time drivers will largely base their decision on. Instead, consider other important factors too. Are there any particular safety features you want? Do you want three doors or five doors? Three doors tend to be fine for people who often travel alone or with one passenger, but can be inconvenient if you regularly travel with kids or pets. Do you want a small or large vehicle? Small vehicles can be easier to handle and park, so can prove to be ideal Cars for beginners, but larger vehicles come with more storage and luggage space. Countless factors will determine which car is best for you, so consider as many as possible while making your decision.
New or Used?
Next, you need to consider whether you want to buy new or used. When you buy a brand new vehicle, you get a warranty and know the vehicle's full history. However, you do lose thousands as soon as you drive it off the courtyard. Most new drivers are best off opting for an almost new vehicle.
At the end of the day, only you will know which vehicles will suit you. After all, the suitability will fall down to your individual needs and preferences. Hopefully, however, some of the above information will help you to come to a sensible decision.