Posted by admin at 9 December 2020, at 11 : 57 AM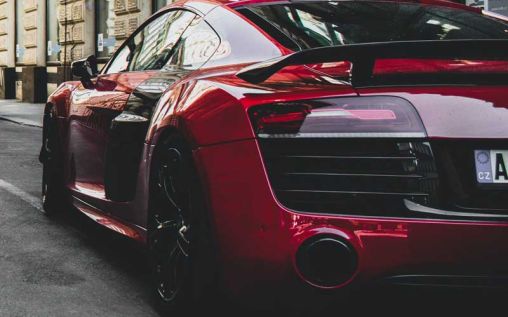 When it comes to taking care of your most prized asset like a car, it is necessary to ensure that it works smoothly. Apart from topping its fuel, changing the oil, and undertaking regular services, it's also vital to protect the car paint. Parking under the sun for long hours, wear and tear of the car due to aging can damage your car's exterior paint and ruin the look and feel of your vehicle.
 
Here's an effective way to determine the best car paint protection cost, to maintain its swag look throughout its use:
 
Key Features to Look for The Best Car Paint Protection
 
Surface Finish:
There are different types of car paints that give your vehicle a facelift, based on its application. Some leave a glossy finish, others a matte look and some will provide a deep lustre. It is better to choose a protective paint that complements your car's original paint.
 
Durability:
Good protective paints should last for a long time before needing a retouch. The longer the durability, the more protection it offers for your vehicle.
 
Ease of application:
If it takes too long to apply a coat of paint, it's probably going to be expensive considering the time and the layers needed. It finally leads to further delay. 
Ceramic Coating – The Best Way to Protect your Car's Paint
 
There are several mechanisms to protect the car paint, but none matches the effectiveness and durability of ceramic coating. Unlike regular paint sealants and glass coating, the ceramic coating comprises titanium dioxide and silica that form a durable nano-ceramic shield.
 
As a result, this prevents damage to the car's original paint and further, it forces grime, bird droppings, snow, and other destructive elements to glide off the surface because of its hydrophobic properties. Moreover, cleaning and maintaining a ceramic coated car requires less time and energy, making it hassle-free.
 
Determining the Best Car Paint Protection Cost
 
Rather than opting for DIY ceramic coating, it might be better to opt for professional assistance. As painting involves some prep work before application and curing, it's recommended to choose a complete cost package that includes:
 
Basic preparation work – Washing the vehicle, removing old wax treatment, and a final wipe down
Supplies – The cost of ceramic coat painting materials and application equipment 
Labour – Largest aspect of the cost associated with professional ceramic coating
Storage of Vehicle
Interior Protection – Complete interior polish services
Glass Protection – Hydrophobic Glass coating services 
Alloy Protection – Protect your wheels from brake dust that would otherwise spill over to the surface and cause damage
The final cost might depend on the type of car, its paint area, and the level of paint correction required for the project. Also, specific packages come with a warranty ranging from 1 to 5 years or even at times, lifetime warranties. Other factors that determine the cost might be the number of layers applied and its quality.
 
Invariably, choosing a typical ceramic coating package will be worth it when professionals do it. All in all, when determining the best car paint protection cost, it is important to account for all the aspects of painting and allocate a budget according to your needs and preferences.