Posted by admin at 18 November 2021, at 08 : 53 AM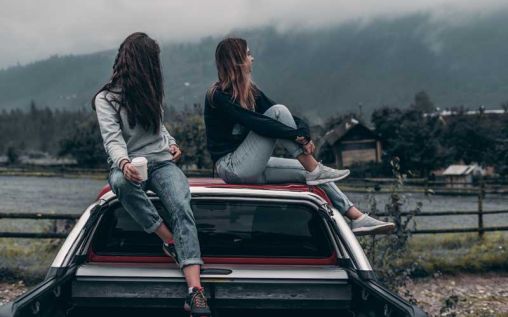 Are you getting ready to choose your next car? If so, then you need to make sure that you select an option that matches the current time in your life. Believe it or not, you can always find a vehicle that fits well with your current stage in life. That's true whether you're just ready to get out on the road or if you are a seasoned driver and heading towards retirement. Here are some of the best options for the different stages in life that could be relevant to you.
Young, Free And Single
First, let's look at the type of car that you should opt for when you are young and single. It's possible that you have just started learning to drive and if that's the case then it's important to remember that the majority of drivers will crash within the first year. Since you're single you don't need too much space in your vehicle. That's great as it means that you can opt for a car that is far more budget friendly overall. You don't need to spend a fortune here. Though it can be tempting to get a more powerful car that is plenty of fun on the road, this could drive the costs and particularly the insurance premium to new heights.
What you should be looking for here is a hot hatch. These three or five door vehicles can pack quite the punch on the road and will come with the bare minimum features. They are also going to be quite budget friendly not just in price but in maintenance requirements. If you want a stylish car then there are some great hatches available from the biggest and most popular car brands on the market today.
Independent Business Professional
As a business professional, you want to make sure that you have a car that looks sophisticated and feels fantastic to drive. It's important to make sure that you have a car that is going to work well on the typical Monday morning commute as well as on longer drives to see clients and business associates. The sedan or the saloon is your best option here. A saloon will ensure that you have a car that looks great and feels fantastic on the road. It also packs enough space to ensure that you don't have to worry about issues with it feeling cramped.
These are cars that tend to be part of a business fleet. So, you probably won't have to purchase one yourself. Instead, it's possible that they are offered as an incentive when you sign up with a company. Every major car brand offers a wide choice of different saloons to choose from. Some of these are more sporty and pack enough extra features to ensure that you get a thrilling experience when you drive them on the road. You should think about investing in one of these when you make your first couple of promotions, if your company doesn't provide you with one.
Family Fun
Next, you might want to consider which is the right car to buy when you start to grow a family. These days the preferred choice is going to be an SUV available from sellers such as Portsmouth Used Car Center. A company like this can provide you with the full range of options when it comes to vehicles including a great choice of modern SUVs. So, why have SUVs become so popular with modern families?
Well, there are a few reasons for this to keep in mind. First, SUVs provide you with plenty of space so it's perfect if you have a couple of kids in the back and need to fit in the family dog too.
You will also be able to take advantage of all the latest car tech on the market that will provide you with an easy ride on the road. SUVs are also generally considered to be more reliable and perhaps most importantly, safer for families too. This means that you don't have to worry about your family when you're on the road. You'll have complete peace of mind that they are protected. Even if there's an accident, if you're driving a high quality SUV it's unlikely that your family will experience any significant injuries.
Retired And Ready To Roll
Finally, you might want to consider the car that is going to be best for you once you retire. Here you can return to the saloon. Or, you might want to think about opting for the hatch. You could even consider a coupe. It largely depends on the type of retirement that you're looking for. If you want to keep things as budget friendly as possible, then it makes sense to opt for another hatchback. This isn't about having fun on the road, it's about keeping those costs under control. A hatch will allow you to do this.
If you don't want to get a hatch, then you can opt for a coupe. Sporty fun, these cars are going to be a thrill to drive in your retirement. But depending on the choice you make here, it could add a significant amount to your overall fuel costs. Some of these are far from fuel cost friendly.
Alternatively, if you return to the sedan or the saloon then you'll have enough space for the weekly shop as well as the grandkids. It's also a great option if you're planning on heading travelling during your retirement.
We hope this helps you understand some of the different vehicles that could be suitable for you at different stages in your life. It's important to make the right choices here based on everything from your budget to your life.
When you are selecting a car, think about what you want from your vehicle, whether that's an easy ride or something that is going to bring you more fun on the road. You should also think about the features that are going to add to the experience or that might just end up adding to the overall cost that you'll ultimately be required to pay.