Posted by admin at 6 June 2021, at 12 : 33 PM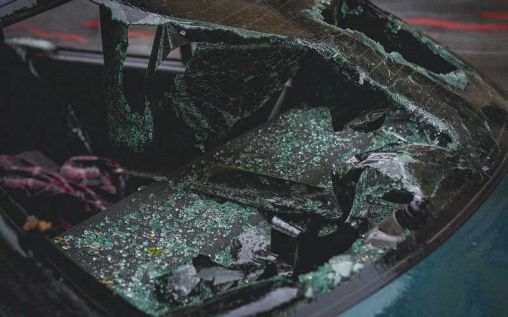 No one wants to be in a car accident, but it can happen to anyone who happens to be driving a vehicle when disaster hits. While it might not be your fault when an accident strikes, you can control your reaction to such a terrible event that could affect you mentally, physically, and financially. To ensure that you are in control after a car accident and any damage involved from one is minimized, this guide has been created. Read on now for everything that you need to know.
Make Sure You Are Reimbursed by Your Insurance Company
Unless you are very lucky, a car accident is likely to cause damage to your vehicle. It's very important that you already have an insurance policy in place, like the great ones offered by KBD car insurance, to make sure that you can be properly reimbursed when disaster hits. Otherwise, you could be paying significant amounts in expenses. After the accident, make sure to gather evidence, such as photos and eye-witness reports, to show the proper damage that has occurred to your car, then you will be more than likely be reimbursed by your insurance company.
Head to a Hospital
If you feel any sense of whiplash or pain from your car accident, then it's better to be safe than sorry, so go to a hospital. Even if you do not feel like it is a big deal, you could be suffering from internal bleeding or blood clots. A doctor will be able to give you a proper consultation and see if you need additional care or monitoring. If you have been badly injured in an accident, then it might be better to call an ambulance.
Seek Mental Health Care
Being involved in a car accident, especially when you do not see it coming, can be a rather traumatic experience. As a result, you might need mental care to get back to your old self. You can either try and seek state aid for a therapist or book a private session. For a cheaper option, you can even look for teletherapy for an all-inclusive package. Additionally, you might be worried about driving again after an accident. Take all the time you need until you feel ready to get back behind the wheel again.
Call Your Lawyer
When you are involved in a car accident, you may find that the person you have knocked into is not quite as forgiving as you expected. They may even threaten the specter of legal action against your person. As a result, it's never a bad idea to call a car accident lawyer after an accident to make sure you are fully protected from a legal standpoint and to be able to gather evidence, so if the other person does want to press charges, you are as best protected as you can possibly be. Suppose you don't have your own lawyer be sure to take a consultation. It will be expensive, but not as bad as the repercussions of being sued or worse for dangerous driving.