Posted by admin at 10 September 2021, at 11 : 32 AM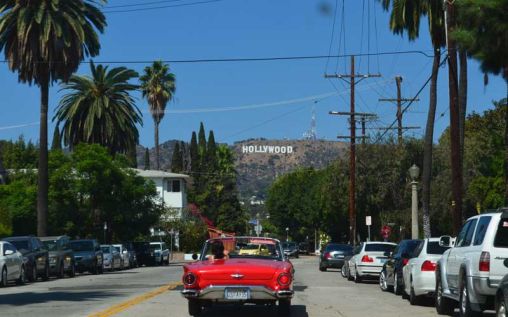 Buying a car is something that you should not take lightly. After all, cars cost a lot of money regardless of whether they are brand new or secondhand cars. When you buy a car, there is always a risk of damages that may cause problems for you down the line.
This is why car buyers should always inspect the car prior to buying it to avoid unforeseen costs and problems with car maintenance down the road. You need to make sure that you inspect the vehicle meticulously down from heavy-duty diesel parts to the engines of regular cars. This way, you will not be greeted with surprise repairs in the future.
Determining Your Needs
Before buying a car, you need to make sure that you determine the make and model that suits your needs best. You need to ask yourself about the purpose that the car will serve in the long run. For instance, will you be using the vehicle for daily transportation to and from work, or will you use it to haul things over long distances? The answer will help you determine the kind of vehicle that is right for you.
Cars like sedans and SUVs are great if you need a car that can carry you and your family from one point to another. However, cars like trucks will serve the purpose of hauling cargo if that is what you intend to use it for.
Determining your needs will make the decision-making process easier for you.
Inspecting Cars Yourself
Sure, you can inspect the car yourself if you are confident about your knowledge of car mechanics. However, if you are not particularly knowledgeable about car parts and what to look for when inspecting a car, it is best that you leave the job to professionals who know their stuff better than anyone else does.
If you intend on buying the car yourself, make sure that all of your questions regarding its history have been answered by either the car dealership or the owner. If you intend on buying a car from private owners, it is advisable that you go over to their place and inspect the car yourself instead of having them bring it to your home or office.
You will get more accurate information this way than if they deliver the car and all its details for an inspection on your own. If possible, bring an experienced mechanic with you when buying a car so he/she can check out all its parts and determine if they are in good working condition.
The most important things to check on a car include the following:
The engine of the car is the number one part that many car buyers neglect to check on before buying. It can be very costly if you end up with a car whose engine has issues like oil leaks, low oil levels, and other major problems.
Watch out for any signs of smoke coming from under the hood as this may indicate an issue with burning or leaking oil. It's also important to check the car's engine for any signs of oil leaks as this may be a sign that there is an issue with its internal parts such as gaskets and seals, which would require replacement.
When looking at car engines, it's best to start by checking out their appearance and overall condition. This way, you will get a good idea of their overall state. A car with an engine that has a rusty appearance or is emitting pungent exhaust smells may have serious problems underneath the hood, so it's best to avoid them if possible.
You also need to check on car brakes. Before you start inspecting car brakes, it's best to check their overall condition and appearance for any signs of rust or leaks. This can give insight into just how well they have been maintained by the car owner in the past. Once you are satisfied with their condition, you can move on to inspecting car brakes. You'll want to start by checking the car brake fluid reservoir and adding additional car brake fluid if necessary. If car brake hoses are old, they may need replacing as well.
For car owners who want to inspect car steering before buying, one thing that they can do is to check car tire tread depth. This can be done by using a car inspection gauge, which is available at most auto parts stores and online retailers of car accessories such as Amazon or eBay.
Car safety features also need to be inspected because car buyers want to purchase a car that has car safety features such as airbags, interior padding, and seat belts. Car safety should be a priority for buyers since car accidents can cause car buyers to lose a lot of money down the line.
The right car is one that meets all the standards of the buyer. Things like safety and convenience should be prioritized. Buying a car is not something that you should do hastily. You need to make sure that the car that you are buying is the right car for your needs and that it does not have any issues that might cause costly problems down the line.