Posted by admin at 28 September 2019, at 13 : 06 PM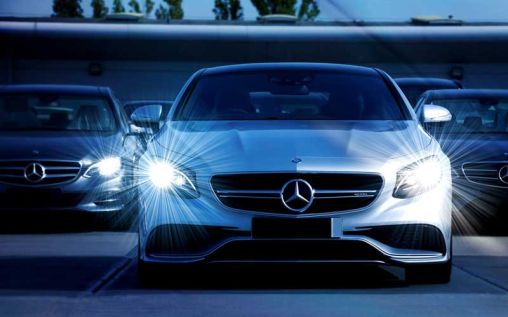 If you feel as though your car is a little lacklustre then there are a few things that you can do to turn things around. Take a look below to find out more.
Antenna Toppers
One of the best ways for you to really personalise your car would be for you to add some antenna toppers. They are funky and they come in almost every single shape imaginable too. They are cheap and sometimes they come in packs so you can switch them out at any time.
Bumper Stickers
If you are concerned about ruining the paint job then try and avoid sticking things to the bumper. On the flip side, if you want to make a statement then stickers are a fantastic way for you to do this. You can get one that declares your love for a favourite team, or you can even opt for a funny slogan instead. It doesn't matter whether you take the funny route or whether you go for something more serious because at the end of the day you are just showing off your personality.
License Plate
You can easily order a personalised license plate online. If you just don't want to go through the process of getting a brand-new plate, then you can just buy the plate frame. You can choose one that is a solid colour, or you can even choose one that has a fun and interesting design instead. If you want to take things to that next level, then look into hiring a window tinting service.
Air Fresheners
If you choose a good air freshener then this will make your car feel much more comfortable. They come in all sorts of shapes and you might even be able to find one that reflects your personality too. Air fresheners are usually very cheap, and your passengers will really appreciate you making your car smell nice whenever they get into the car.
Seat Covers or Floor Mats
Seat cushions usually have a dual function. They can make your car look way friendlier and they can also make you feel more comfortable too. It's very easy for you to buy covers and seat mats online, and some of them even come with animal print designs too. If you want your ride to look sleek then consider opting for a mat that is plain but distinguished, as this will bring out the true look and feel of your vehicle.
Steering Wheel Covers
Steering wheel covers have a huge range of functions. They keep your hands from burning in summer and they are also ideal if you want to keep your wheel nice and comfortable in winter. The best thing about steering wheel covers is that they are super affordable, and they are also very easy to install too, so you should never have a problem in getting them fitted to the specifications of your wheel.
There are so many ways that you can customise your ride, and the best thing is that they are all super cheap too.