Posted by admin at 3 July 2019, at 17 : 19 PM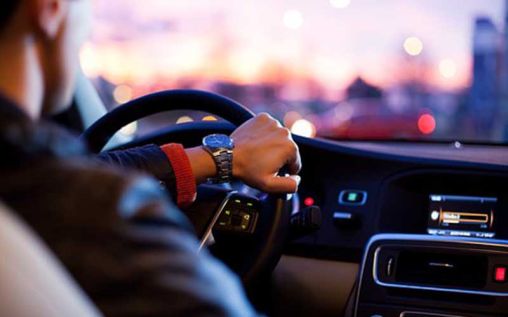 Hopping into your brand new, shiny car might seem extremely satisfying, but it isn't always the most sensible option. Buying a used car should never be underestimated; there are so many different advantages to purchasing pre-owned set of wheels, you just need to take the right steps. You can choose a high quality used car that suits your needs and make the buying process just as enjoyable as if you were buying brand new. There are a number of considerations to make when buying a used car, but it doesn't have to be complicated or stressful. Take the following steps into account and your vehicle purchase will go off without a hitch!
Trust Your Dealer
When buying a used car, you have to be more careful about where you choose to shop. There is less security when you buy a used vehicle, especially from an unknown source. If you're looking to invest in a used, you should consider Car World. They offer a wide selection of both new and used cars, so you can choose the car that fits within your budget. Choosing a reputable dealer will make the process run smoothly and it will put your mind at ease from the very beginning. It is up to you whether you choose to make your purchase online or in person, but you might find better deals if you scope out the physical options in front of you. When you purchase in person you also get the chance to test ride the car and see the details for yourself.
Set a Manageable Budget
When you're looking to invest in a new set of wheels it is important to stick to a budget that works well for you. This will help you to make decisions from all angles and will give you a good idea of the type of vehicles you can afford. Whilst you're crunching the numbers, there are a few factors you need to consider so that you have all of your bases covered. You need to carefully consider your other monthly expenses such as rent, bills, food, utilities and other bills. This will give you an idea of how much disposable income you have left for your new car. In general, you should be spending no more than a quarter of your monthly pay check on a monthly car payment. If you are looking into leasing options, this is definitely something to consider carefully.
Start Researching Your Options
Now that you have a good idea of your budget, you can start with the fun part! Doing plenty of research on your future car will definitely serve you well in the long run, so think carefully about your personal needs and preferences. You need to consider what you will be using the car for and the type of journeys you will be doing. You might need more room if you have a large family or you may need a car with excellent gas mileage if you travel a long way to work. Be realistic with yourself and narrow down the essential features, rather than opting for fancy styles that appeal to you.
Use Your Negotiation Skills
Everyone feels awkward trying to haggle down the price of any expensive product, but you are well within your right to demand a better price if you think it's warranted. When you put your negotiation skills into practice you might just save yourself a whole load of cash from being bold and brave. Make sure you do your research on the general value of the vehicle before you delve in with a better offer. You should consider the miles, the year of the model and the make of the car before setting your price. The condition of the car will always play a role in your negotiation decisions, so be sure to give it a thorough check over before you commit to a price.
Check the History
It is very important to ask your dealer for the vehicle's full maintenance and accident history. A thorough history report will tell you a lot about the car you are about to purchase, so you may even be able to negotiate a better price for yourself. With this sort of information at hand you will have an in depth insight into any major repairs, warranties on the car and the miles per year.
Make Your Purchase!
Now you have done all the research you need and pinpointed the vehicle you want, all you need to do is sign for it and pay! Make sure you have all the necessary paperwork lined up, so you are fully prepared to drive away has a happy customer.
Update Your Insurance
Once you have made your purchase, it's time to get in touch with your car insurance provider. You don't want to save a tonne of money on your used car, only to pay through the nose for your car insurance, so make sure you shop around for the best deals. It might be a good idea to scope out the changes in your insurance before you finalize your purchase. This means there will be no unwelcome surprises when you do need to update your policy.
It might seem as though there are endless things to think about when you're buying a used car, but spending some extra time getting it right will serve you well in the long run. You should enjoy the process of investing in a new set of wheels, so try to see the fun side of it all. As a car enthusiast it will seem like Christmas when you get to test drive a whole range of vehicles whilst your making your decision! So next time you're looking to change up your wheels, you know all your bases will be covered with this detailed list.