Posted by admin at 2 July 2019, at 18 : 23 PM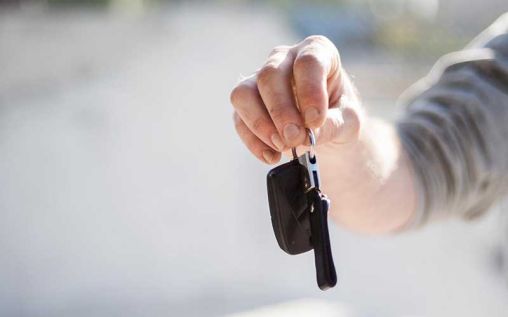 Buying a used car can be a savvy financial investment, but you'll need to do some research before you part with your cash. When you're purchasing a pre-owned vehicle, there's always a risk you could be inheriting existing issues, but with some simple hacks, you can minimize the risks and find the perfect used car.
1. Choose a dealer or private seller
When you get a used car or van, you'll have the choice between buying from an established dealer or a private seller. Both options have their advantages, but you may find it easier to conduct research on a well-known used car company. With an established track record and positive customer reviews, buying a used car from a dealer may help to protect your purchase.
2. Don't buy straight away
If you see the perfect vehicle advertised, it may be tempting to jump straight in with an offer. If you see a used Freightliner Sprinter for sale at a great price, for example, you may want to secure the purchase before anyone else gets there. However, taking a step back and checking things out online could be a good idea. With an extra bit of research, you can confirm that the price is fair, given the vehicle's age and condition, and you may even be able to create some room for negotiation.
3. Beware of bargains
Buying a used or pre-owned vehicle means your money will go further, but beware of offers that seem too good to be true. It's easy to find out the average value of a vehicle, so it's important to question why a seller may have priced that particular vehicle at a lower value. By all means, try and get a bargain when you're shopping for a used car, but if the advertised price is way below market value, it may indicate that there's something amiss.
4. Check the vehicle's history
Every vehicle has a VIN, or vehicle identification number, and you can use this to check out its history. A private seller may not disclose that the car has been in an accident, for example, so it's vital you check this out before you commit to making a purchase. Similarly, you'll want to check the paperwork and the vehicle's ownership, so you know that you're buying from the registered legal owner of the vehicle.
5. Take a test drive
Test driving a vehicle is always recommended, but if you're buying a used car or van, you'll definitely want to see how it handles. Even starting the engine can give away tell-tale signs of mechanical problems, so driving the vehicle may give you an indication of any work which needs to be carried out. If you're not familiar with cars or vans, try and take someone knowledgeable with you. Alternatively, you may find a garage or mechanic who offers a used car check. A professional once-over may reveal potential problems, and you'll be able to determine whether the vehicle is the right car or van for you.