Posted by admin at 23 October 2020, at 12 : 24 PM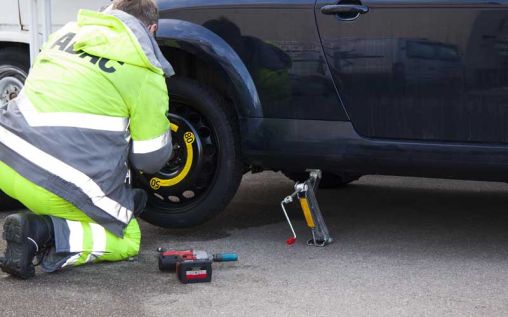 If you're a driver, then it's important to know that you're going to end up in a road incident or breaking down at least once in your life. Statistically, that's genuinely much more likely than having a completely spotless life of driving. As such, while it's important to know what you can do to avoid bad situations, it's also crucial to know how to deal with them when they arise.
Have emergency contacts at the ready
One thing that is always wise to keep in the car is a full phone charger and a written list of all of the emergency contacts that you should reach out to. This can include your family members, the insurance company, and any other services that you might need to rely on. This way, even if your phone is out of battery and you break down on the side of the road, you have the means to call for help.
Get the kit out
If you have broken down on the side of the road or are stranded after an accident, a good car emergency kit will help you take care of you and your family's needs until you can get help. There are a lot of pre-made car emergency kits you can buy, but you should ensure they include all the essentials, including fresh clothes, blankets, bottled water, first aid kits, and some tools to help you get back on the road such as jumper cables and a tire jack. Perhaps most important of all is high visibility gear like safety cones and a safety jacket.
Know when to stand up for yourself
If you get into an accident involving another driver, don't rush to apologize or take the blame. Make sure that you're safely removed from the car and then take photos of the scene before talking to any witnesses. You may want to consider calling top personal injury attorneys if you're hurt, as well as your insurance company and the emergency services. They can advise you on ways to make sure that you don't leave yourself liable for damages, especially if the accident might actually be the fault of the other driver.
Consider joining a breakdown club
When your car breaks down on the road, this single best thing to do is make sure that you're already a member of a breakdown club. Subscribing to become a member of these clubs means that should you find yourself stranded on the road, they can come and pick you up, towing you to your home, a garage, or the nearest safe place without having to take any immediate payments. Of course, this is something that you need to arrange before you get into any road incidents, so the sooner you set this up, the better.
You can't always predict or prevent the future, but you can always be prepared so long as you're mindful of the risks. The above tips can help ensure that you're ready for what the roads might throw at you.