Posted by admin at 23 October 2020, at 11 : 56 AM
Car accidents can be devastating for most car owners. Aside from the potential injury and psychological stress, the physical damage to your car can be challenging to take, especially for car enthusiasts. A reported average of 6 million car crashes happens in the US annually. Many people focus on health after accidents. However, you should consider getting some value from your damaged car if you are not injured. Do you want to know how you can get the best out of your vehicle despite a car crash? Here are four tips you should consider.
Consider repairs
Repair is the obvious first step for most car owners involved in accidents that are not so serious. If an assessment shows little damage to your vehicle and decent repair work will suffice, seek professional auto repairers who can have your car back up and running in no time and at minimal costs. Due to the rampant nature of car crashes in America, the auto repairs industry is very vibrant. There are about 233,400 car repairs and maintenance centres across the country to choose from. However, it would be best to seek recommendations to receive excellent services.
Cash in on your insurance
Most insurance agents and companies provide a one-week window for you to file an official report informing them of your accident so that they can begin to process your claims. You will provide important information to your insurance partners like; particulars of the other driver and his or her car, extent of any injuries, extent of damage to both vehicles, and the facts of the collision. Depending on your insurance cover, you will receive full payment to fix your damaged car, buy a new one, or take a rental car for the time being. Whatever benefits you get, cashing in on your insurance provides some degree of compensation for your vehicle's damage.
Hire an accident lawyer
Car accident litigation is prevalent in the aftermath of car crashes. Both parties often shift blame for the incident and claim an entitlement to compensation. However, if you think the collision facts are in your favour and the potential for a settlement is high, talk to an expert car accident lawyer. A professional assessment would make you aware of your options regarding lawsuits you can file and the compensation you could get if you experienced car damage or injury.
Sell to scrap dealers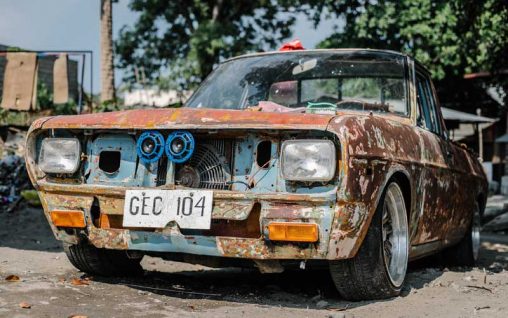 Sometimes, your car is so extensively damaged that the only viable option is to trade your junk car for cash. A study conducted revealed that the auto recycling industry is the sixteenth largest in the US, contributing $25 billion annually to GDP. Some experts recommend repairing the car to a degree before selling it, while others propose selling it as it is. Car dealers, junkyards, individual buyers, and auto part dealers are famous customers in the car parts business, and you should consider contacting them to take your damaged car off your hands in exchange for some cash.