Posted by admin at 6 February 2020, at 10 : 22 AM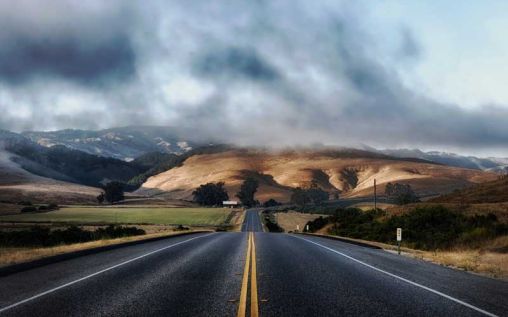 To be a worthwhile road user and someone who can get the most out of your driving journey, preparing for every eventuality on the road can be a valuable use of your time. Of course, it's easy to be quite pedantic as far as this is concerned, because no one can truly be prepared for the trillions of car combinations, road user driving competencies and variables relating to weather conditions that may arise on a road. This is why we must pay careful attention and care for our best driving etiquette.
However, we can prepare for a range of results that may form due to those circumstances, especially those that might get out of hand. As wise people say, an ounce of prevention is worth a pound of cure, and this means that ensuring your driving experience is as protected as possible before you even get behind the wheel that day can be a valuable use of your time, no matter how long you have been driving or how many times you've driven that particular route.
With this in mind, please consider the following advice:
Adverse Weather Conditions
Adverse weather conditions can be a real problem when driving, and even more so if you're unprepared for them. Rain, hail, snow, harsh winds, even storms can be the weather conditions we most think of as dangerous, but even very warm temperatures can prevent us from driving carefully and in a considerate context.
The best thing you can do is first listen to weather reports, and pay attention to traffic trends. If a large storm is on the way and will be covering your area soon, deferring your driving needs for a while can be important. However, equipping your car can be worthwhile if you find yourself caught out. For instance, prescription sunglasses can help those who need visual aids to see even in the blaring summer heat. Sunscreen or sunroof shade visors can also help in this context. Sometimes, even a blanket throw for leather seats can prevent them from becoming uncomfortable to sit on. Parking in the shade can help you avoid harm, as can ensuring that your pet is well protected and able to breathe in a warm vehicle.
Of course, equipping your car with grit, roll chains for heavy snow (for some larger trucks), snow shovels, extra blankets, water and a radio can be important if caught out in a bad situation. Additionally, in some areas of the world (such as in the midst of a Canadian winter), flares, extra clothing, a first aid and survival kit, and even non-perishable foods can be important to stock if stranded in heavy snow. Driving cautiously will always be essential however, as you cannot easily predict where black ice will form on the roads, or where road damage may be caused through adverse weather issues. The more you can keep an eye on the weather, the better your preparations as a road user will be.
Irresponsible Drivers
Irresponsible drivers do, unfortunately, litter the roads. In order to fight against those statistics, it's important to become as responsible on the roads as you can be. Upholding your standards is an essential step to being the change you wish to see. For instance, knowing that it's never worth going over the speed limit, even if late to a meeting, can help you protect against your impulses. This is true even if you know you can get away with it, such as driving down a rural or somewhat out of the way road.
However, this approach doesn't always guide you when confronted with another irresponsible driver in front of you. Learning how to observe the road and give a wide berth to cars like these is important. It's also important to avoid getting angry if you can. Road rage is a big contributor to car accident worldwide, and you simply do not need that animosity when you're driving to get to your destination safely.
Potential Accidents
Potential accidents are always a possibility, and it's an unfortunate consideration you need to prepare for. It can be a worthwhile approach to keep the contact information for the best auto accident lawyers should you come across an issue like this, and also to protect yourself with the best insurance.
The possibility of this outcome should also guide your action. Even short, simple trips can be the venue for a potential accident, and this understanding should make you check your car and driving conduct each day. For instance, after a night of heavy drinking, it's essential to understand that even after a good sleep you may have an unsuitable amount of alcohol in your bloodstream. Clearly, this is not the best predictor of staying safe on the roads, and so deferring this temptation is important.
Car Maintenance Issues
Of course, car maintenance issues can cause you problems no matter how careful or responsible your driving is, nor how well prepared you are for the weather. If you do not understand your engine lights, cannot change a tyre, do not understand how to check your oil levels and do not regularly have your car serviced, then there are more important issues to deal with than planning your route ahead of time.
Continually investing in worthwhile maintenance is important, as is your starting checklist before driving each day. Checking tyre pressure, for any cracks in the windscreen, or ensuring that your seatbelts are strong (especially with children in the car) can be important. The more that you focus on restoring and renewing your vehicle, especially after an accident, the more you can feel safe when driving around this one-to-two-tonne hunk of metal, plastic and carbon fiber. Maintenance issues can be minor, such as fixing your tail light or wing mirror. Be sure to count in all possibilities for the best possible results.
With this advice, we hope you can continually prepare for almost every eventuality on the road. After all, you deserve to be safe and to enjoy driving in a reliable, worthwhile context.