Posted by admin at 10 February 2020, at 09 : 46 AM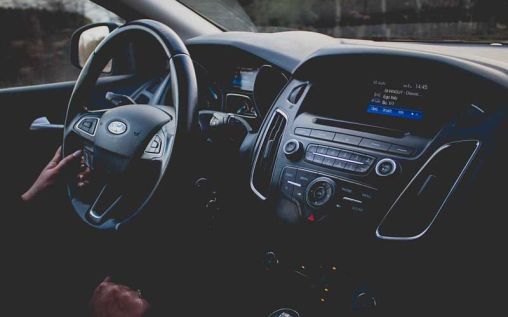 Getting to the point of being able to buy a new car is just exciting. It really is something that comes around once in a blue moon, unless you're the type of person to buy an old second-hand car all of the time because you want something to tinker with. Buying a new car is like buying a new car, x100. It's a chance for you to have something brand new and sparkling. Even if the car is secondhand it will still be brand new to you. Thanks to finance deals and whatever else, buying a nearly new or brand new car is now more possible than ever before. So, if you feel like you're in the market to get a brand new car, we want to try and guide you. We want to show you how you can get your hands on a new motor, without feeling like you're breaking the bank!
Brand New Or Used
This is one of the first questions that you need to be asking yourself. Having a brand new car is just a fashion statement, in a way. Most of the time you're paying for the number plate on the car because until most manufacturers create a new model of the car, the only thing that might change is the engine size each year. The specs generally tend to get the same, but the price goes up every single year. So you could get a brand new car, but you'll be paying a hell of a lot more, and the car you're after could be so much cheaper if you buy it when it's a year or two old. A car that's a year or two old is practically brand new anyway! They look the same, smell the same, and hopefully, if you get the right model it will sell like a dream.
The World Of Car Finance
Car finance can be hard to understand for some people. Some see car finance as a way of getting into big debt. Some people are scared to take out any sort of lone in case they'll never be able to pay it back. There are so many ways how to finance your new car, and we know that car finance is now easier than ever to get. As long as you can put a decent deposit down on the car, you'll also find that the monthly payments aren't too much. In our opinion, you should always go for hire purchase. The car is yours at the end of it, and you don't have to worry about any damage coming your way!
Treating It Right
Finally, make sure that you're treating your motor right. Just because you're getting a new car, it doesn't mean it's invincible. You should be checking the engine fluid, checking the tire pressures, and making sure that you're driving it how it should be driven. Cars will last you many more years if you can do so. Always make sure that you're getting a regular service as well, the car will be worth more money when you sell it if you can keep the service history up.