Posted by admin at 15 September 2014, at 22 : 26 PM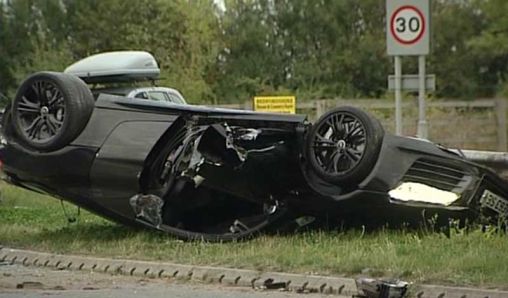 A fatal crash happened last Saturday at around 5:50pm in Bedford, UK. Two cars were involved in the accident; a Porsche 911 and an Audi R8. The Audi R8 driver, a 33-year-old man, was taken to a hospital with serious injuries after the accident, but was later confirmed dead. The Porsche driver fled the scene, and the police are still looking for him.
Witnesses have said that both cars were racing before they collided. After the collision, the Audi R8 landed upside down and the Porsche just drove away without even stopping.
The road was closed for several hours while police investigators examined the scene of the collision.
Anyone who lives in the area or has any information about the Porsche driver, contact the police urgently on 101.
The Porsche driver made a big mistake by leaving the crime scene, because when the police find him, he's going to be in big trouble.