Posted by admin at 15 October 2019, at 16 : 01 PM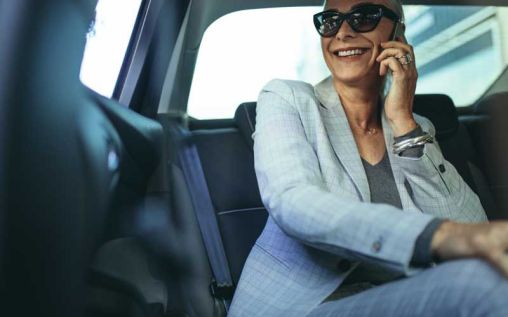 We all know that having to get major repairs done on your vehicle can be extremely expensive but in addition to the high costs, it's also just a complete hassle to have your car stuck in the auto shop. From finding a way to work to running errands, it's frustrating to not have 24/7 access to your vehicle. Plain and simple.
But here's the thing. There are actually plenty of ways around this challenge if you're resourceful. In this article, we'll be discussing different ways to get around when your car is out of commission.
Borrow from the dealership
If you go to your local dealership to get your car serviced, you'll be pleased to know that many dealerships offer loaner cars or leasing specials to those who have vehicles that are being repaired. Before choosing a shop to get your car fixed, do a little research to find out which shops offer this kind of deal, that way, you won't even have to worry about finding alternative methods of transportation while you wait for your car. A simple search in your local area, like "Mercedes lease specials in Delray," and you'll be able to find mechanics who offer convenient services in ideal locations.
Keep in mind: leasing could be a great solution when your car is in the shop long-term, but using a loaner car might make more sense for simple week-long repairs.
Use rideshare services
Rideshare services have revolutionized the way we travel on a daily basis. From rides home from the bars to rides to the airport, there are plenty of uses for these services. What's another thing they're great for? Getting around when your car is in the shop.
Both of the major players in the industry (Uber and Lyft) have launched membership plans which can help you cut down on the cost of getting rides while you're waiting for your car. The Lyft ride pass gives you a special rate for a set number of rides during a given timeframe once you pay the membership fee.
Ask a friend
If you're lucky enough to have close friends and family nearby, they'll likely be more than understanding about helping you get around without your vehicle for the time being. If they won't take gas money, offer to buy them lunch a few times a week until you're able to get your vehicle back. Or, consider them a gas gift card to help them cover gas expenses.
Give public transportation a try
Public transportation is available in every major city and often extend into local suburbs, but a limited number of residents actually use these methods on a regular basis. But when you're in a bind, public transportation can really come in handy—plus, it's better for the environment!
Similar to rideshare services, most public transportation services have subscription-style services if you plan to use their services often.
Use your own two feet
If you're at a loss for how to get around while your car is being fixed, simply look down at your own two feet. There are many benefits to traveling on foot or by bike, to name a few:
⦁ It's a great way to be active
⦁ It's environmentally-friendly
⦁ It's a cheap alternative to buying gas and paying for vehicle maintenance
⦁ Some companies also offer rewards to employees who bike to work
If you are going to commute by bike though, you'll want to become familiar with your city's bike routes first. Look up "bike routes in Miami" (or wherever you live) using a GPS bike route platform and you'll be able to find tons of safe bike lanes to get you wherever you're going. Along with all of the benefits of biking, there are also a lot of risks, especially if you're biking in crowded urban areas. In order to stay safe on the road, you'll also need to get a bike helmet. One last thing before you take the roads by storm on your two wheels: go get yourself a bike lock—you don't need to have both of your methods of transportation out of commission.
Final notes
Not having a car can be seriously annoying, but if you're willing to get creative, there are plenty of ways to cope without a car.