Posted by admin at 17 October 2019, at 14 : 17 PM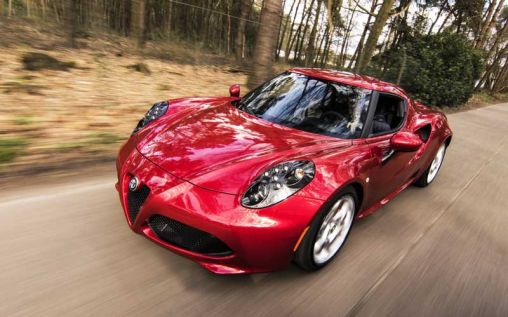 Transforming your old car into a performance car may not be the easiest of tasks, but it's entirely possible if you're willing to invest both time and cash into making it happen. Below, you'll find out what to do and what not to do if this is something you've been daydreaming about!
What You Shouldn't Do
Having a solid idea of what you shouldn't be doing to transform your car is absolutely essential. Take a look:
* Never get rid of important safety features.
* Never cut springs as this is unsafe.
* Avoid buying no name kits from Ebay that are designed to supercharge the car. There's too much risk of potential damage from failed components and you'll likely end up regretting it.
* Never buy gravity cast wheels as they can be detrimental to your car's overall performance.
What You Should Do
Now that what you shouldn't do is known, let's look at what you should do or can do if you'd like.
* Consider high quality coilovers or lowering springs with adjustable inserts – this may improve your handling, but beware as it could degrade ride quality.
* Always buy high quality components from dealers that are trusted and renowned. Ask for recommendations from car buffs and check out car forums. TDot Performance is one such trustworthy dealer. Do your own research and see what you come up with.
* Install cold air intake on turbocharged engines, as this can give a better boost.
* Buy high quality tires. If you don't, your suspension and wheel setup will suffer. This should be one of the first things you do.
* Continuously educate yourself. Consider this a long term project.
* Only do something if you fully understand it. If you don't, wait until you can get help or teach yourself what you need to know.
Other Things To Do
There are a few basic things you can do that can easily transform an old car.
* Make the car as light as possible (but never do this at the expense of your safety or handling).
* Deep clean the vehicle – this may transform the look of the vehicle.
* Improve the cockpit – invest in affordable covers and make other little tweaks.
* Consider having your car sprayed – this can completely transform the car and the impression it makes on all who see it. Just don't try to save on this, as it needs to be a high quality job!
* Update your sound system.
* Restore your headlights – getting rid of old plastic composite headlamps can make all the difference, and new ones are quite affordable. They will take just a few minutes to change and it will vastly improve the illumination of your vehicle.
Turning your car into a performance car takes a considerable amount of effort, time, and money. You need to be willing to invest if you're going to take this seriously and do it with safety precautions in mind. Don't be afraid to seek out help if you need it. Your car will be all the better for it!