Posted by admin at 13 May 2019, at 10 : 47 AM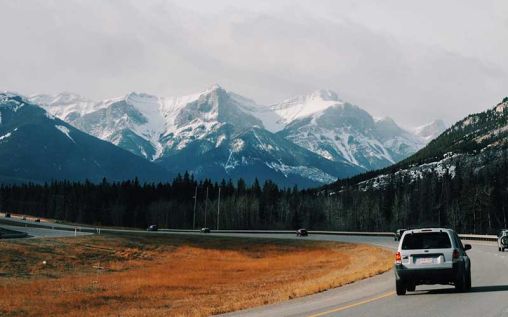 As summer approaches, you may be considering options for your next summer break. If you've decided to take a road trip this year, there are tons of places in and out of state where you can go on an adventure. If you're thinking about a longer trip, getting your car ready for the journey is essential to keep everyone safe and stress-free.
There are several aspects you need to consider when embarking on a summer break in the car, so check out some of these top tips to make your journey smooth sailing.
Service your car
Maintenance on your car should be carried out regularly, but for a longer journey, it is best to make sure you service it before you go. Take it to a local auto shop and get them to check over your car and sort out the essentials such as brake lights, oil, headlamps, and fluids.
Check your spare tire
There's nothing worse than getting blowout on your road trip and having to wait for ages for a tow truck to the nearest garage. If you are able to, you can change the tire at the side of the road, as long as your spare is in good shape. Spare tires can often go unchecked and we always just think they'll be ok, but if you don't keep it pumped up and in good repair, you may find your backup is as flat as your blowout.
Check your insurance
Most insurance companies cover you for extended road trips but its best to make sure you're fully covered in the event of an accident or theft. Making sure your paperwork is sorted is essential to cover every eventuality. Plus if you have an accident, it is critical to consider elements such as injuries arising from it and whether you may need a car accident attorney to assist.
Set up your GPS
If you're going on a long journey, you may not have traveled on the local roads and highways for that destination. One of the most significant stresses for drivers is if they are unsure of the area they are driving in. Plus getting lost can add hours to your journey. If your car has a built-in GPS, make sure you set it up correctly before heading off. It'll help you to see the route in advance and show you places to take a safe pit stop on the journey. It's also best to try and avoid adjusting it while driving, as taking your eye off the road can lead to accidents.
General road safety areas
Alongside getting your vehicle ready, there are some key things to remember for overall road safety such as:
* Store your cellphone away and put it on silent
* Make sure children are safely belted up
* Avoid aggressive driving even if you're stressed out
* Take regular breaks and food stops
* Secure your pets, so they don't cause a distraction
Most of all, don't forget to have fun and enjoy your road trip adventure this summer.