Posted by admin at 10 July 2013, at 10 : 26 AM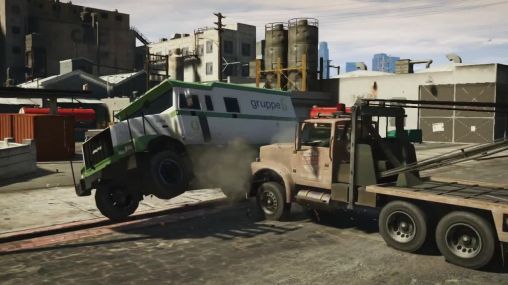 Grand Theft Auto V to be released on September 17th. If everything's fine, and the makers won't delay it, it's only little over 2 months left, which is great for many people who are waiting for it (including me).
Grand Theft Auto V features a lot of new modern sport cars, such as Audi R8, Koenigsegg Agera, Ferrari Enzo, Porsche 911, Maserati GranTurismo, Lamborghini Murcielago, Pagani Zonda, Aston Martin Vanquish, Aston Martin Vantage, Bugatti SuperVeyron, and more great cars. It features not just modern sport cars but also a lot of regular cars, and all kinds of heavy vehicles available for driving.
Grand Theft Auto was always a game at some point related to driving, even though it's not just a driving game, but the actual driving takes a big part of the game.
The new Grand Theft Auto V seems to be a hot upcoming game, and so many gamers out there can't wait until it gets released. Just yesterday, a new trailer with the actual in-game footage came out. The game looks really promising, and definitely the new trailer blows a lot of people minds.
Even though the trailer looks really good, and everything seems to be nice, but one thing is for sure that we can't say if it's going to be that great as it seems to be. As most of you should remember that in the previous GTA IV game, the driving was kind of crappy (PC version), and it really was annoying to drive around a city while holding your mouse (for the camera view). Let's hope that driving in GTA 5 won't be the same as it was in GTA 4.
In Grand Theft Auto San Andreas the driving was great (at least for me). The new Grand Theft Auto V gets back to Los Santos, and it maybe brings good car handling as well.
Grand Theft Auto V allows you to tune your cars in the game. As from the yesterday's trailer, we can see that the actual tuning should be pretty fun, and it gives a lot of variations to it. Obviously, it's probably going to be just a visual tuning to the cars, but we might be able make some tuning to the engines as well.
The game is definitely the hottest upcoming game of 2013, and it better won't disappoint us if it wants to stay in that position. No official news about the PC version yet, but we're might going to get it until the end of this year (let's hope so).