Posted by admin at 11 February 2020, at 09 : 58 AM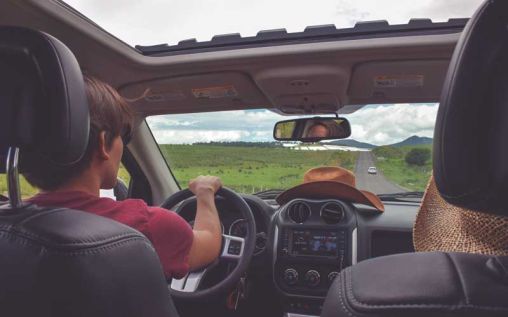 One of the most enjoyable things about having a car is the ability to head off and have a road trip. And, most of the time they don't happen all that often. We are far more used to being bumper to bumper in traffic in the city than we are driving through wide-open country roads. There are a few things that can make your road trip go off without a hitch too.
Insurance
It should go without saying that having the right insurance makes a huge difference to how safe you are on your journey. Before you head out, check that you aren't breaking any rules on your car insurance. Some are only valid in certain countries, others require notification of long journeys. Getting cheap auto insurance, and a dashcam in place before you go is a wise idea.
Route
There are going to be many options for getting to your destination of choice. There are a few options when it comes to navigation. Google Maps and Waze are both popular options, they are able to track your speed, the speed in the zone and adapt when there are diversions and so on.
You can play your music regardless of which one you choose, and they allow for a range of different music streaming services too. It should be noted that your phone in this instance should only be used for SatNav and not in any other way until you are pulled over and safe.
Music
No road trip is complete without the perfect accompanying music. The trick to having the best playlist for your journey is looking at the number of driving hours you'll be doing, and doubling it. This way you'll never hear the same song too many times, or be bored.
Have a look at the places you will be driving and choose music to match. If you know that you will be on a long road, coming up to sunset, choose some chill-out tracks.
It is best that you avoid music that is too relaxing when it is between 1-3pm, as we naturally get sleepy around that time. And, of course when it gets dark too. It is a better idea to build a playlist because along many roads you lose radio signal.
Car
You need to be as comfortable as possible in the car. Make sure that your mirrors, seat and A/C are working and correctly set. It is often a good idea to have your car serviced a week before you leave. You will know that the breaks, lights, oil and water levels are all fine. And, if they aren't, you have time to fix it before your big day arrives.
The joy of the road trip is woven into the fact that you can take your time. You don't (and shouldn't) drive while you are tired in a rush to get somewhere. You can stop in unexpected places, take the scenic route, your friends or family can come along for the ride – all you really need is gas and an idea.