Posted by admin at 14 September 2016, at 18 : 25 PM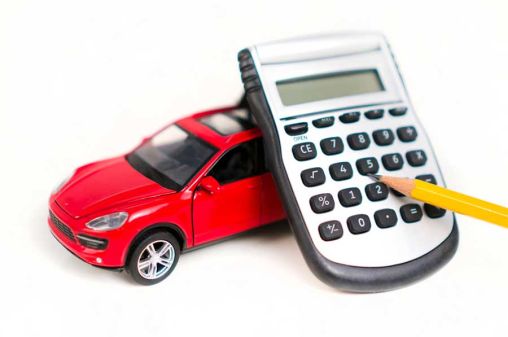 When getting a car, you might first believe that once you pay off your vehicle and insurance, you're all set. However, this is far from the truth. In fact, there are many regular costs you have to deal with for the yearly upkeep of your car.
A lot of these expenses can creep up on you unexpectedly. It's important to factor these in before investing in a car. Here are some of the sneaky costs most car owners will have to deal with at some point.
Fuel Prices
Of course, you already know you'll need to pay for fuel to keep your car running. But when you look into statistics, the costs may surprise you. An infographic shows that the average American spends a whopping 2,000 dollars on gas every year! The national average is around $3.74 a gallon, and this is expected to rise.
One of the ways you can cut down on fuel costs is to get a car with a more fuel-efficient engine. Many new cars have a range of engine options. Going for an engine that gets more miles per gallon will save you a lot of money each year.
You could also cut down on car usage. For short distances, it's better to walk. You may want to incorporate cycling more into your daily routine. Using your car less often means not using as much gas, therefore saving you money.
Traffic Tickets
Even the most discerning drivers may find themselves with a ticket on their hands at some point. You might accidentally go a little over the speed limit and get caught. You might park in the wrong area. Most people get tickets for overstaying their time at a parking meter.
In any of these situations, it's best to call a traffic ticket lawyer. They can help fight your ticket in court and make sure your insurance rates don't get higher.
Traffic ticket lawyers can handle all sorts of driving mishaps. Whether it's a simple parking ticket or a criminal violation, it's best to get professional help to manage the costs.
Maintenance
Vehicle breakdowns can happen at any time to anyone. All kinds of things can go wrong with your car, from flat tyres to the internal systems malfunctioning. When they do, you'll have to deal with the costs of car repairs.
Some repair jobs can be cheap to handle. Carrying a spare tyre around allows you to quickly change it yourself, instead of having to call for a towing service and pay to get your tyre replaced. For more complicated jobs, you'll want to pay a reliable mechanic to repair your car.
It's worth getting your car serviced regularly. Although you'll need to pay, it'll help to prevent more expensive faults from occurring in the long run.
Parking
Parking is one of the major costs a lot of people forget to consider. In many cases, you'll need to pay to park at events, airports, and busy city areas.
If you have to pay for parking every day at work, you may be able to purchase a yearly parking permit. It will go some way to saving you money. However, for most other situations, you'll simply have to deal with the costs of parking.