Posted by admin at 12 July 2019, at 16 : 06 PM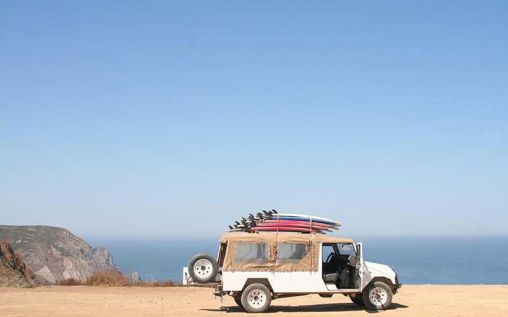 Cracking open a window and driving along the highway, with your favorite tunes blasting out can be one of the most pleasurable experiences on earth! Of course for you to enjoy it fully, you need to make sure that not only your car is fitted out for summer driving, but you are in the know as to what hazards or potential problems you need to look out for as well. A topic you can read all about in my post below.
Plan your journey and your stops
Summer tends to be the time when we go on more long-distance trips, whether as part of a more extended vacation or just to explore the area around us. What this means is that it's pretty crucial that you consider the journey you are about to make before you leave.
In fact, it's well worth planning not only you end destination but your stops as well, something that will allow you to take rest and comfort breaks, as well as stock up on drinks to make sure you stay hydrated.
Happily, planning such stops is super easy if you are using a SATNAV. This is because you can just program them in before you leave, and it will remind you as you are approaching your planned stopping locations, ensuring you stop frequently enough.
Keep your car cool
It's not just you the driver that needs to keep their cool when traveling in the hot sun. In fact, it is also crucial that you keep your vehicle as cool as possible as well.
One way to do this is to check and replace any preventive cooling parts like the ones you can get at BMW OEM before your trip begins. Something that will ensure your vehicle is at low risk of overheating.
It can even be beneficial to use a sunshade when parking your car, as this will ensure it isn't being heated while you're not in. This being something that can make it both more comfortable for you when you do decide to drive it, and also help to prevent the engine overheating as well. Therefore helping you have a much smoother and less stressful car journey when the weather's hot.
Watch out for wildlife
One of the best things about driving in the summer, especially when you are out in the country is all the incredible wildlife you get to see in the fields and forest running parallel to the roads. Of course, what many drivers forget is that the hot weather can also encourage these animals to move around more looking for water, something that means there is a higher risk of them being in, or jumping into the road and acting as an accident hazard.
To that end, it's essential that you stay vigilant when driving in the hot weather, and that you pay attention to wildlife crossing sign as well. Otherwise, any road trips you do take could be cut short because your vehicle becomes so damaged that it won't be drivable.