Posted by admin at 12 July 2019, at 11 : 53 AM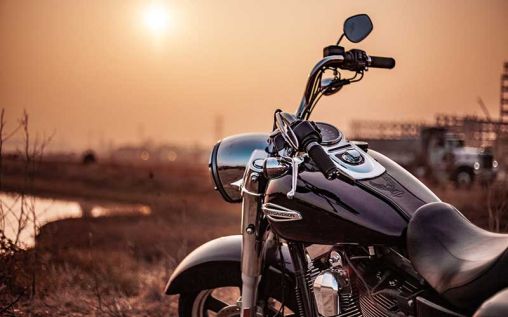 Have you been thinking about starting to learn to ride a motorcycle? Lots of car drivers often crave something different after years of sitting in the driving seat of their trusty ride, and so decide to try out motorcycling for a change. They also think that riding around on a fast motorbike will be a lot more thrilling and exciting than being in a car all the time. It's true that riding a motorcycle will be a big change, but you need to understand that it is completely different from driving a vehicle with four wheels. After all, there are a lot more safety points you need to be aware of.
If you aren't sure whether you are really ready to start riding a motorcycle, read on. These pointers should help you settle the matter.
Can You Afford It?
First of all, it's important to look at the costs related to riding a motorcycle. If you want to use both a car and a motorcycle, then it could end up being very costly as you will need to have insurance for each vehicle. Even just owning a motorbike could be expensive as you will need to buy various accessories, such as a helmet and leathers. So, if you do want to start motorcycling, you need to figure out whether you can really afford to.
Are You Aware Of The Safety Risks?
Generally speaking, riding a motorcycle isn't going to be quite as safe as driving a car. For instance, a car is a lot more stable and in the event that you do crash, at least you have some protection from its body. That won't be the case with a bike, and you could easily be thrown off in a crash. Some bikers are badly injured in crashes and need to find compensation through a motorcycle accident lawyer if they are unable to work. As long as you are careful and sensible when out on the roads, though, you shouldn't be putting yourself at risk.
Take Plenty Of Lessons
If you have never ridden a motorcycle before, it will be necessary to take some lessons. You will also be expected to pass a test as well. It will be up to you how many lessons you take before you do go or your test, but it's best to take as many as you can afford. After all, you can never learn too many skills or have too much experience on the back of a bike!
Know How To Inspect Your Bike
Once you do get a motorbike, you should inspect it every time you take it out for a ride. This is to make sure that all of its features are working correctly. Not doing this and ending up on the back of a faulty bike could prove to be very dangerous indeed.
Hopefully, once you've had a read through the pointers above and have seen what it takes to be a careful bike rider, you will have a better idea whether you are really ready.