Posted by admin at 2 December 2013, at 13 : 35 PM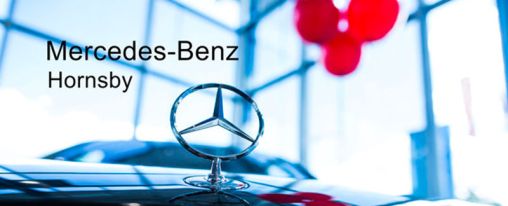 Perhaps one man's heart races at the triumphant, sexy style of the SLS AMG Roadster, and he imagines going on leisurely drives with his special lady in it. Maybe the utmost comfort and relaxation of one person's family while travelling from place to place is the top priority, and no other multipurpose vehicle but the Viano can deliver. Another business professional may have clinched an important milestone in his career through years of hard work and determination, and there's no reward more fitting than the acquisition of a luxurious CL-Class Coupe.
World-renowned German luxury automobile manufacturer Mercedes-Benz is a top choice for discerning individuals and organisations worldwide, and with the opening of the Mercedes-Benz Hornsby dealership in Sydney's upper North Shore, the brand's legacy of innovation, performance, design and safety lives on.
One customer's luxury motoring needs will always be different from the next one's, and this is why it is important for potential clients to establish a positive and trusting relationship with a reputable Mercedes-Benz dealer. By helping you understand your motivations and identifying your specific requirements, circumstances and budget, the dealership's dynamic and committed teams can find the vehicle that will prove to be the best match.
To guide buyers through the process of purchasing their new or used Mercedes-Benz, the Hornsby representatives share these helpful tips:
1. Deciding on the model to buy is no simple thing; fortunately, the dealership offers information on the different vehicles available on the Model Range section of its website to give customers the opportunity to compare models and narrow down their list of choices before they contact their dealer or meet in person. And if you cannot find a specific vehicle there, the Sales team will be glad to search for it elsewhere for your benefit.
2. Dealerships offer both brand-new and pre-owned vehicles in order to suit all kinds of customer needs and preferences. If you prefer to trade in your old vehicle, you'll be happy to know that they can take any make or model in part exchange.
3. If a used Mercedes-Benz is the ideal solution to your particular situation, then there are a few things to consider first. Ask yourself the following questions: What will be the vehicle's main use? Will you be driving it every day? Should it be able to accommodate only yourself or a family? How large or small is your home's parking area? Are there any factors specific to your lifestyle (such as hobbies and obligations) that will be affected by the choice of vehicle? What is the car's history? Are there special deals available for the model that you want?
4. A test drive is an important factor that can help you pinpoint the exact model that would suit your needs and driving style best, so do not hesitate to call your Mercedes dealers, Sydney motoring experts say, and arrange a test drive session.
With careful planning, clear communication, and the assistance of reliable dealers, you'll be driving your own luxury vehicle out of the dealership in no time at all.