Posted by admin at 19 June 2013, at 23 : 05 PM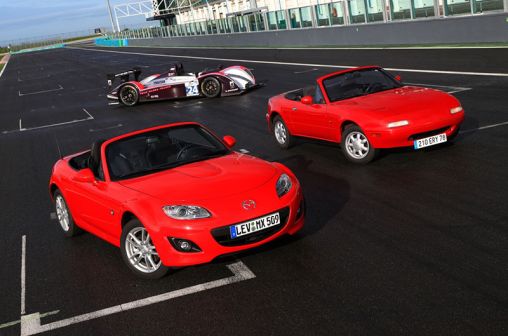 When it feels like the winter has gone on for ages then the first rays of summer sunshine can make you feel euphoric. As the Spring kicks into gear the days get sunnier, longer and full of hope and instantly your mind drifts to certain summer pleasures; picnics, an iced cider in a beer garden and of course convertible cars bursting around country lanes.
All of a sudden that little bit of freedom that a convertible car offers begins to make sense. Just the ability to put the roof down and feel the wind in your hair is what dreams are made off. But how do you pick the right convertible car? It's actually a more agonising decision than you'd think and here are the key considerations to make.
It's not just for summer
We are not all in the position to have a summer car and a winter car, so you need a convertible that is just as good in winter as it is in summer – a true convertible. Ideally something with a retractable metal roof that can fully transform the car to be warm and snug in the winter is ideal. Picking a car that has front-wheel drive will be a better option as well when the roads get icy and snowy; this makes sure you don't get trapped by the adverse weather conditions.
Are you a proper driving enthusiast or a poser?
Some convertibles are made for really driving hard and are purely built to be driven to the ragged edge where you cannot just cruise as the ride is very firm. If you want a convertible that is an everyday car to do the mind numbing motorway drives and have the roof down on leisurely, smooth cruises then there are plenty of options such as a Vauxhall Cascada or VW Beetle. For the driving enthusiasts then you should be looking more for a poised Mazda MX-5 to give you immense grip in the corners and light-weight handling.
How much can you afford?
The scale of the convertible market is massive so you have the choice of everyday cars turned convertibles like a Fiat 500C to bigger cars with retracting roofs right up to the big boys, such as Mercedes and Porsche to choose from. Once you know your price bracket then you must consider running costs and how affordable it will be to run every day if that's how you are going to use it. There is a myriad of choices to suit all budgets, so you won't have much trouble finding the right one.
There are no perfect convertibles, just what convertible suits you and your style best. Once you have made that decision the choice becomes abundantly clear.