Posted by admin at 30 August 2020, at 10 : 05 AM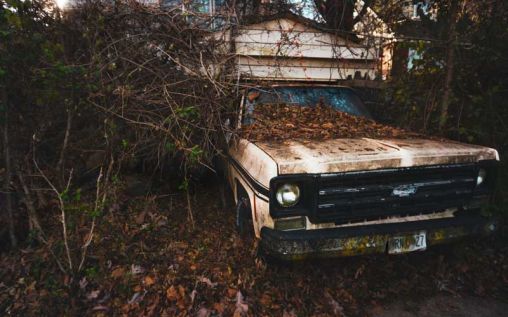 If you have vehicles that are rusting in your backyard for a decade, it might be time to get rid of them. You can know more about how you can prevent rust on your automotive in this site here. But the good thing is that you can dispose of them in such a way that you get cash in return.
What you need to do is to contact a legitimate business in Los Angeles that buys junk cars. Some of them are offering top-dollar quotes, and you can pocket the cash in 24 hours. If you want to know more about the process of selling junk cars, then here's some information that you may find helpful.
Why Sell in the First Place?
Keeping an old vehicle that is no longer functional is not worthy of your space. You can consider placing an advertisement in your local newspaper or post it on your social media account that you are selling it, but dealing with lots of inquiries may be time-consuming and stressful.
When your car has served you for years and is nearing its life, you may find it hard to sell them. The solution? Junk it.
Things to Prepare Before Selling
Documents and Paperwork
Before you start looking for legitimate buyers in Los Angeles, you must have the paperwork with you if they need it. Even if the automobile's destiny is to get crushed into scrap metal, selling your junk car in Los Angeles CA still has requirements that you need to meet. The papers are important as they are proof that you own the vehicle.
If you don't have the title with you, you may want to go through the local authorities and proper state channels to get one to prove your ownership on the vehicle. This is because, without the proper documents, the buyers will not have any way of knowing who the actual owner of the junk car is.
Look for Personal Belongings
Most people leave a lot of things inside their cars. Going things may have become their habit, and most of this stuff ends in compartments, under the seats, trunks, and other areas, before selling, cleaning everything and going through the compartments.
Who knows, you may even find the will left by your grandmother that will make you inherit millions. Know that once the tow truck is gone, you will have a lesser chance of getting your stuff back. Do a spring clean, and try not to leave anything inside.
Look for Something Valuable
Even if you considered your automobile to be already useless, you might want to remove some of the custom parts before selling. You can make a few bucks just with the scrap. Most yards will not care if the details are still intact. The cash that you can pocket may not even make a difference regardless if you sell without the other parts.
Remove the parts that are still valuable and try to sell them independently. You can read more about the pros and cons of aftermarket car parts here: https://www.thebalance.com/pros-and-cons-of-aftermarket-car-parts-527122. You'll get more from your old vehicle this way. However, if the buyer asks you about a specific part, you need to tell them whether the thing that they are looking for is still there or not.
Where to Look for Sellers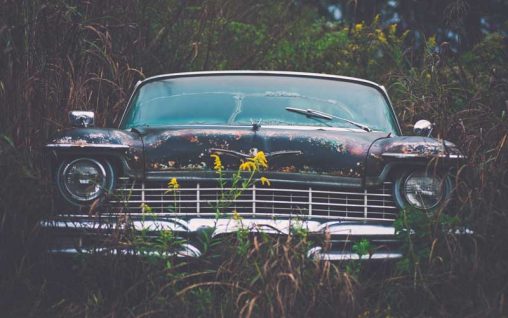 Browse Online
You can open your computer and search for your browser. Some will lead you to legitimate buyers that can give you quotes. Look for buyers that are near your area in Los Angeles for convenience and quick cash.
The best ones online have good reputations, so make sure to read reviews about them. You can call the first company that has gotten your interest and get a quote from them. Ask around until you get a price that you agree with.
Look for Newspaper Ads
If you have newspapers at home, look for ads that buy junk cars. Most businesses are near your location, and they can come to pick out the vehicle if it's not running anymore. Some will inspect the vehicle and will give you an offer within minutes. You can even pocket the cash on the same day. They will handle the towing. You can get rid of the vehicle and get your space back in your backyard while pocketing a substantial amount of cash in the process.
Get Recommendations
Your friends and family may know about junk car buying businesses in California. They can refer you to someone that can offer you a substantial amount. Some of them may already have experienced selling their own older vehicles to share some insights about the overall transaction.
Other Reasons why Sell your Old Car
Most companies will pay top dollar for crossovers, vans, trucks, and junk cars that you are not using anymore. Most of them will take care of the paperwork for you, and they will even tow them for free. This way, you can get rid of the old vehicles from your property, and you will get something out of it.
Some companies get rid of the car in such a way that it's friendly to the environment. They remove all the hazardous materials and recycle fluids. The remaining metals can be made into steel, and the other ones become scraps. With the help of recycling, the companies reduce the need to create materials from new products, saving water, energy, and mining waste.
If you have a specific car in your backyard, you can call your local company and see if they can buy your vehicle's model and make. Some are not picky, and they can buy anything that you have to offer.