Posted by admin at 27 August 2020, at 11 : 35 AM
When purchasing a car, or looking to purchase a car, it is easy to get blindsided by the initial cost and forget that there is a lot to pay after that as well. The problem with this is that people often end up spending their whole budget just getting the car in the first place, and this leaves them no money when it comes to all of those pesky additional costs. What additional costs? Well, if you want to know more about what these are, keep reading down below where we're going to be looking at a couple of them.
Insurance
First, we're going to look at insurance because this is the most important additional cost. Insurance is calculated using a number of different factors such as your age, how long you have had your licence, the car you are going to insure if you have no claims discounts to use, and so on. Once the total has been calculated, you can either pay this in monthly installments or in one yearly payment. The choice is yours, but these are your two choices most of the time, so take this into consideration.
The younger you are, the more expensive it is going to be. The shorter time that you've had your licence, the more expensive it is going to be. It's important that you look at insurance before you purchase a car so that you know whether or not it is going to be affordable. Seeing as it is a legal requirement to be able to drive, you can't skip out on this.
If You Travel
If you travel, or you move somewhere, but you're not driving your car, then you're going to have to get it shipped to you. No matter what the reason, you might need to get your car shipped, and a service like Ship a Car Direct is there to offer you the service that you need. You never know when the need for this is going to arise, so you can't pretend like this doesn't exist and ignore it as a potential cost.
Maintenance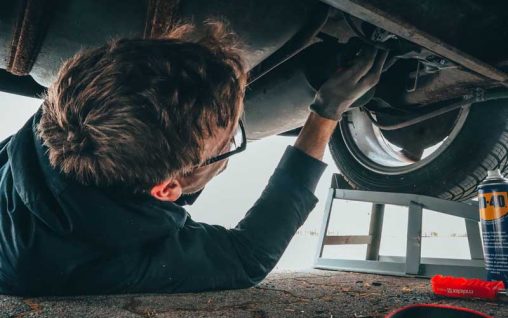 Finally, maintenance. Your car is going to need fuel, oil, windscreen cleaner, services, MOT, and a whole range of other things to make sure that it is safe, secure, and kept running. Together, these are going to cost you a lot of money, so you've got to be prepared for this. Think about how often you think you will get in your car and drive. Now think about how much fuel you think you would be using and how much this is going to cost. This alone is expensive without any of the other maintenance costs, add them in, and you've got to be sure you will be able to keep it up. If you can't, the investment into a car isn't worth it.
We hope that you have found this article helpful, and now have a better understanding of the additional costs you need to consider before purchasing a car. Think this through carefully, and then you'll make the best possible decision.