Posted by admin at 8 January 2021, at 08 : 17 AM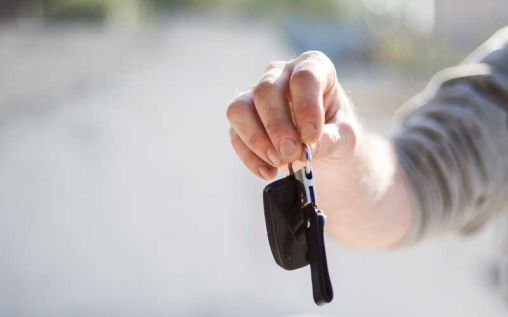 When it comes time to replace your old car and you want to sell it, should you sell to a private party or to a dealership or car buying service? This is a question that most people ask at some point and, unfortunately, there isn't a simple answer. Both options have their advantages and disadvantages and it really depends on what you want out of the sale. Are you looking to get rid of the car as quickly as possible or are you more concerned with the price you get for it? Will the money go towards a new car or be used for something else? These are all questions that need to be answered before you sell your car. To help you make your decision, here are some of the pros and cons of selling your car privately.
Pro: You Get A Better Price (Sometimes)
The biggest advantage of selling privately is that you will get a better price, as long as you handle the sale in the right way. When you sell to a dealership, they are looking to sell the car to somebody else afterward. They need to make a profit, which means that they will offer you slightly lower than market value. When you sell privately, you cut out the middleman and you can usually get a better price. Having said that, you will only get a good price if you do everything right before you sell. You need to keep the car in good condition, provide all of the relevant paperwork, and price it accurately. Ideally, you should price it a little higher than what you expect to get and then let the buyer haggle you down. That way, they think they've got a great deal and you get what you originally wanted for the car in the first place.
Con: It Takes Longer
Selling a car is a lengthy process and some people would rather not deal with the hassle. In that case, it's best to avoid selling privately. You might be able to get a bit more if you haggle with a private seller, but you also have to put a lot more effort in.
Pro: It's Easier To Sell Old Cars
If you go to a dealership with an old car that has more than 100,000 miles on the clock, you'll struggle to get them interested. They're not looking for older models because it's not worth their time selling them. However, there are some great sites where you can sell car for cash online and get an instant offer, no matter what kind of car it is or how old it is. So, if you're trying to sell an old car, it's usually best to go private.
Con: You Could Get Ripped Off
When you sell a car privately, it's up to you to deal with all of the payments and paperwork, and that's a big risk. Although most people are genuine, there is still a chance that you may be the victim of fraud. Going through a registered dealership or professional car buying company will be much safer, so if you're concerned about fraud, avoid selling privately.
Before you decide whether to sell your car to a private party or not, make sure that you have considered these pros and cons.