Posted by admin at 21 June 2023, at 06 : 21 AM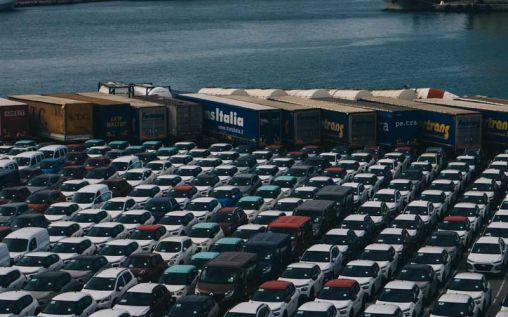 Vehicles of any type can be shipped across the US or internationally with auto transport companies. These include heavy equipment, trucks, large SUVs, vans or multipurpose vehicles, motorcycles, autos, and on. Hydraulic lifts are one method for loading onto several different carriers. Learn how to prepare and ship a car at https://www.truecar.com/blog/how-to-ship-a-car/.
The autos can be hauled in varied ways, including enclosed or open trailers. The method of shipment, destination, and other variables contribute to the ultimate price point. For instance, if you want the shipping company to pick up and drop off at a residence, the cost will reflect that compared to having a terminal pick up.
Also, if there's a special request to carry the vehicle without other cars, there will be a higher price point than hauling it on the trailer with a load of autos. There are things a car owner can do if a budget needs to be maintained. Consider these suggestions when attempting to reduce the costs of car transport.
What Are Some Tips For Getting The Cheapest Car Shipping
Many variables go into the costs for car transport, including how the car will be shipped, the destination, whether it will go on its own, and on. Each vehicle shipping company is different in their services, which will also reflect in their prices. 
While you want the most budget-friendly shipment, the cheapest car shipping could also be the least quality. A trusted, reliable, and reputable transport company could cost more, but you want what is a valuable asset to arrive safe and damage-free.
The objective is to establish a balance, eliminating needlessly expensive services in favor of those that are essential. Consider these suggestions for methods to reduce the costs of car shipping.
⦁ Select the open carrier trailer over the enclosed option
The various car transport companies provide different services, but commonly there are two hauling options, including the open carrier or enclosed trailer. 
The enclosed shipment will undoubtedly be more costly since it offers greater protection for the auto and anything included despite the weather conditions or time of year. The owner also has minimal fear of theft with this option.
These make sense if you're hauling an antique or classic vehicle or luxury auto; the investment in the higher fees is worth it. An open carrier is sufficient for standard cars with no frills or custom accessories. These are budget-friendly and simple to navigate compared to the enclosed.
⦁ How does your car function
The functionality of your vehicle can account for savings. Transport companies will have higher fees for loading inoperable autos since these typically need to be lifted onto the trailer using special equipment. If there's a question about whether the car will function, an inspection should be performed with a mechanic.
This way, necessary repairs can be taken care of ahead of shipping, so there will be no issues, and you can avoid a higher cost. 
⦁ Look for a local transport company instead of the most popular choices
It's wise to look at small transport companies for your car shipping needs instead of the large national businesses since these generally operate with a lower overhead. 
The money they save is reflected in better rates for their services. These companies can also provide promotions, discounts, and special offers, keeping them competitive.
⦁ Allow flexibility with the time frame
Owners will likely find more budget-friendly rates with car shipping companies when allowing greater flexibility with their schedules. That doesn't merely mean the time of pick up and drop off but the date since the businesses typically operate "based on supply and demand."
The objective is to make the arrangements as far in advance as possible to achieve the best possible price and get closer to the date you're hoping for. This will also give you the potential for discounts and special offers.
A recommendation is to avoid peak times during the year. These would include the most significant holidays and heavy travel times like summer and spring break. That is unless you book well ahead of the scheduled time. 
Then you could see considerable savings because demand is high, booking was made in advance, and the schedule is flexible. Click here to see the car transport fees and charges explained.
Final Thought
The vehicle you're transporting will determine many variables concerning the price point. Luxury, classic, or antique vehicles are valuable assets that need extra protection from not only the elements but the potential for theft. 
That would mean an enclosed trailer and possibly being hauled separately from other cars, an expensive investment but worth it.
The various car shipping companies offer different services with competitive price points. The cheapest company will not necessarily be the best, most reliable, or trustworthy. The best guideline is to find a balance in the services that meet your specific needs and budget.