Posted by admin at 26 June 2023, at 05 : 55 AM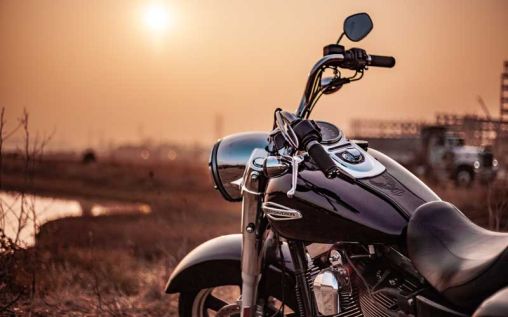 Motorcycles are always associated with risk, adventure, speed, and awesomeness. Many motorcyclists would admit that their reason for riding is simply the thrill and freedom they experience on the open roads. However, this narrative may have been stretched too wide as novice riders seem to hop on a bike with little to no care! This has led to several expensive and fatal mistakes. This is illustrated by the statistics, which show that the average number of motorcycle fatalities recorded in the US from 2011 to 2020 is approximately 5,015. Therefore, if you're considering riding a motorcycle, it is vital to know the errors some riders have made to avoid them. With that said, here are some common mistakes you should avoid as a beginner motorcyclist.
Wearing insufficient gear
A common mistake several beginner riders make is underestimating the need to wear sufficient protective gear. This is mostly associated with ignorance and naivety. Although wearing a helmet, protective eyewear, and face shields may offer protection, more can be done to ensure you are safe, no matter the circumstances you may be faced with on the road. To ensure optimal protection, you would need to purchase leather motorcycle gear. During an accident, motorcycle riders are at risk of their skin making contact with the hot, rough asphalt. Leather is a protective layer in such situations, drastically minimizing your risk of injury. Fortunately, most motorcycle protective gear is easy to wear and take off. This means you can wear your preferred outfit underneath instead of being limited to wearing a leather outfit throughout the day.
Skipping on class
There's no doubt that riding a bike is associated with the "cool kid" image. However, for most beginners, that means being "too cool for school." Many first-time riders believe that taking riding lessons from an authorized institution isn't necessary, but this is far from true. Although you may have had some experience riding, taking a class affirms your knowledge and skills and provides you with the appropriate information to ensure you're road ready. In addition to taking lessons, you should also sign up for and take safety courses. Taking a Motorcycle Safety Program equips you with safety tips to ensure your experience on your bike and road is pleasant and safe.
Riding like you're driving a car
This is a mistake usually seen with beginner motorcyclists that are experienced drivers. Thinking that the motorcycle is just like a car would do you more harm than good. Besides following the same traffic laws, there are no similarities between the two vehicles. For example, cars are more visible. On the road, drivers can easily detect or even anticipate a car. With a motorcycle, riders are invisible to the driver. Again, unlike drivers shielded by the "shell" of their cars, motorcycle riders are left exposed. Therefore, the slightest mishap on the road can lead to drastic measures. Therefore, checking the roads more carefully when you're on your motorcycle than in the car is vital. Additionally, you must remember that, unlike when you're driving, you must find a way to be seen when you're on your bike.