Posted by admin at 3 November 2013, at 16 : 13 PM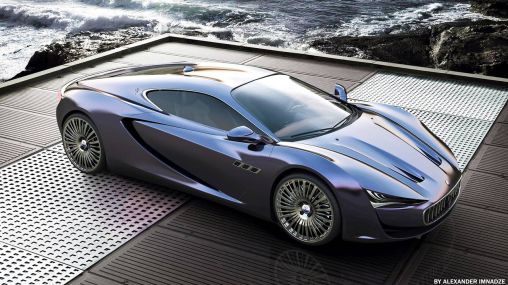 Today, here, we have a beautiful 2013 Maserati Bora Concept render. We can call it "beautiful", or maybe we should call it "stunning", because that word fits the render more. The car looks so good in those pictures that we can call it in many beautiful words.
The original Maserati Bora was produced from 1971 to 1978. There was a total of 289 models produced between 1971-1978 with the engines of 4.7-liter (4719 cc) V8. Also there was a total of 275 models produced between 1974-1978 with the engines of 4.9-liter (4930 cc) V8. All the models came with a 5-speed manual transmission.
The rendered 2013 Maserati Bora Concept definitely looks completely different from all the original Bora models. It is obvious that it should look different, because this render shows a modern car with modern looks in 2013, not the original car back in the 70s. However, the original model looks quite modern as well if we speak about the design of the exterior. Sure, it's not even close to what we can see in this rendered 2013 Maserati Bora Concept but for the 70s, the original model is a very modern model.
This 2013 Maserati Bora Concept was rendered by Alexander Imnadze. Since we are not into rendering too much, we don't know much about the guy. Also, we haven't heard about him before. All we know that you can find more stunning renders of other cars from this guy. Also, all we can say about him that he has some pretty amazing skills in rendering, and we are really thankful for this great render of the 2013 Maserati Bora Concept. The render looks FANTASTIC, and we can give 10+ for it. 🙂