Posted by admin at 18 January 2020, at 07 : 48 AM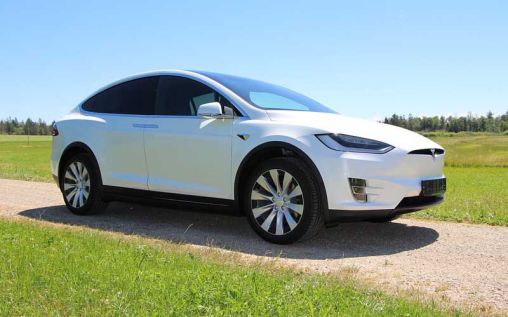 Road trips are excellent for car-lovers who want to mix a passion for vehicles with a vacation. But, as a conscious enthusiast, you are trying to combine your love for cars with helping the planet. Hence, electric vehicles, or EVs. With their new technology, you don't have to worry about your carbon footprint leaving an indelible mark on the environment.
Of course, EVs aren't perfect, and if you aren't careful, one mistake could ruin your entire adventure. There's nothing worse than getting stuck in the middle of nowhere without a safety net. What you need to do is to eliminate the drawbacks so that they don't catch you out when you're at your most vulnerable.
To do that, you should carry on reading the tips underneath. These will ensure your next EV road trip runs as smoothly and as quietly as your car's engine!
Pick The Right Model
At the moment, the technology isn't foolproof. As a result, the majority of EVs won't go 200 miles before they run out of battery. While it's a fair distance, you'd expect to get farther than that before stopping to recharge the engine. Thankfully, not all-electric vehicles are built the same.
Tesla's Model 3, for instance, has a capacity of 300-plus miles. The extra 100 miles will not only offer you added security but peace of mind too. So, you shouldn't find yourself constantly wondering whether the car will breakdown by the side of the road. From a relaxation point of view, it's an excellent way to avoid stress. And, that's exactly what a vacation is for!
Model 3 isn't the only EV that has a long-lasting battery life. A BMW i3 or a Kia Niro Electric is a fantastic option if you fancy buying or renting something other than a Tesla.
Research Fast Charging Points
Of course, your electric car is going to run out of juice at some point during the trip. When it does, you will want to recharge it as quickly as possible so that you can get back to seeing the country. With this in mind, it's essential to research charge points beforehand. After all, they aren't always abundant.
Another factor is their power. Some are standard chargers and others super fast. Obviously, the latter is preferable, but it's not as if you're going to happen upon through sheer luck. The good news is that this Tesla Model 3 trip planner negates the need to leave your road trip in the hands of the Gods. Just put in your route and make a note of the fast charge points along the way.
When you can top-up your car's battery up to 95% of a full charge within thirty minutes, you'll be back on the road in no time. If you're unsure, you should stick to interstates as they generally have chargers every forty miles or fewer.
Consider Your Accommodation
A great thing about a road trip is the freedom it provides. Once you have a general plan, you can hit the open road and turn up to motels to rest before setting off again in the morning. However, EVs make it tougher than usual because not all accommodation is equipped with charging points.
You can hope for the best, but it's not very practical to finally find a place to sleep, only to drive to a charger to top-up the battery for the next stint of the trip. With this in mind, a savvy idea is to have motels and hotels in mind that have EV chargers installed. Then, you can go straight to bed or chill in the bar while the car rejuvenates itself.
An excellent tip is to use sites like Booking. On their listings, you'll find all of the establishment's facilities, including charge points.
Change Your Driving Habits
Driving normally isn't a wise move if you want to get as much out of the 300-plus mileage. If you have the air conditioning on, for example, you'll get through the battery life a lot quicker. And, the drainage doesn't stop there because the power unit is also affected by driving quickly or braking sharply.
Therefore, it's vital to try and drive as smoothly as possible on your next road trip to conserve energy. Aside from rolling up the windows and turning down the air con, you should stick to 70 mph or less. At that speed, the battery will last for at least four hours.
The question is: do you think a road trip with an EV is doable?