Posted by admin at 14 January 2020, at 12 : 51 PM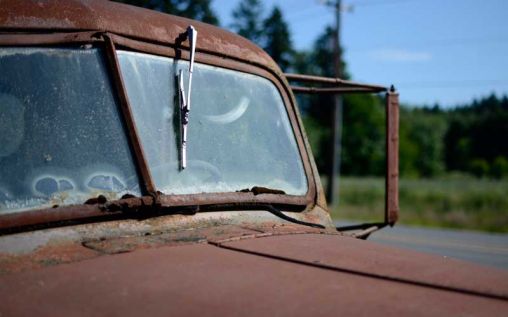 As you're likely already aware, cars cost a fair amount these days. In fact, with the average American looking at pricing of around $36,718, vehicles are often second only to our homes as the most expensive investments we make.
Unsurprisingly with these figures in mind, countless Americans now turn instead to the more affordable second-hand market, where averages rest at $20,390 and leave much more room for buyer's scope. In fact, with second hand selling thriving, many even find that they're able to pick up a bargain for under $5,000.
But, despite our increasing need for this more affordable option, the stigma surrounding second-hand purchases still prevents many of us from taking the plunge. This is a crying shame but, if you've been falling foul to full price vehicles until now, we might just have the solution for helping you to keep up appearances with a preowned car.
You no longer need extensive mechanical knowledge to turn a used purchase into a shining new vehicle. In fact, as quality improves, sending your second-hand vehicle undercover couldn't be simpler. All you need to do is keep reading for some simple steps that could see even an old model looking brand new.
# 1 – Invest in a new coat
The paintwork on a second-hand car ends to be the primary indicator of its used status. Even a vehicle in good condition is liable to have a few dents and scratches. But, don't worry; you might not need an extensive repaint, after all. Instead, nano ceramic coating protection is now available in most areas at reasonable rates. As well as protecting your car, coats like these can do a great deal to restore old paintwork, and add the shiny finish that we more traditionally relate with spanking new vehicles.
# 2 – Cover it up inside
Wear and tear on everything from seat covers to steering wheels is a standard of buying a car second hand. Traditionally, owners could only overcome this with tenuous reupholstering, complete with sewing machines. Now, it's possible to buy interior seat and even steering wheel covers that could prove equally useful for hiding wear and tear. Investing in replacement leather interiors, in particular, could see everyone thinking you're lucky enough to own a cutting-edge design despite the truth.
# 3 – Shine a new light on things
Second-hand headlights can also be dim or mucky, which can ruin your efforts at disguise elsewhere. Giving headlights an excellent clean with unlikely ingredients like toothpaste could be enough to help here. Even if you require a total replacement, headlight restoration with modern composite designs is much easier to achieve than you might think. And, it could well see even your second-hand model shining.
Even if you end up spending a small sum on improvements like these, you can bet that a second-hand purchase will still save you a fortune. What's more, you'll be able to enjoy an entirely unique luxury-looking vehicle that quickly becomes the envy of the town!