Posted by admin at 14 January 2020, at 11 : 30 AM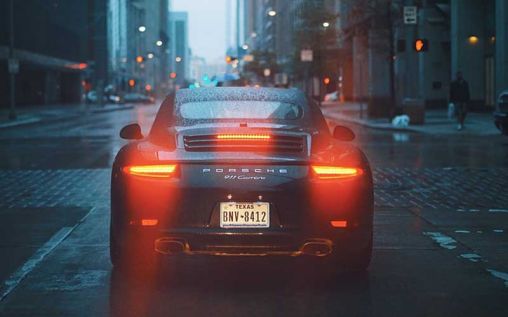 Driving can be an amazing experience but often it can also be stressful and annoying. We all know some drivers who could do much better and some who simply don't try.
When you do get a new car you might want to soup it up with a pro ceramic coating and other performances enchanters and the last thing you want is to be stuck on the road with bad drivers. But before you feel stressed on the road today, here are some jokes to fuel your sense of humour!
1. A man is driving up a steep, narrow mountain road. A woman is driving down the same road. As they pass each other, the woman leans out of the window and yells "PIG!"
The man immediately leans out of his window and replies, "COW!"
They each continue on their way, and as the man rounds the next corner, he crashes into a pig in the middle of the road.
If only men would listen.
2. A Sunday School teacher of preschoolers told her students that she wanted each of them to have learned one fact about Jesus by the next Sunday. The following week she asked each child in turn what he or she had learned.
Susie said, "He was born in a manger."
Bobby said, "He threw the money changers out of the temple."
Little Johnny said, "He has a red pickup truck but he doesn't know how to drive it."
Curious, the teacher asked, "And where did you learn that, Johnny?"
"From my Daddy," said Johnny. "Yesterday we were driving down the highway, and this red pickup truck pulled out in front of us and Daddy yelled at him, 'Jesus Christ! Why don't you learn how to drive?'"
3. I was recently riding with a friend of mine.
We were coming to a red light, and he shoots right through it. I ask him, "Why'd you do that?" He tells me this is how his brother drives.
We come to another red light, and again, he shoots right through it. I ask him, "Why'd you do that?" Again, he tells me this is how his brother drives.
We come to a green light, and he slams on the brakes. My heart nearly goes into my throat. I shouted at him, "Why do you do that?!"
He replied, "You never know, my brother could be coming the other way."
4. Why do men chase women they have no intention of marrying?
For the same reason dogs chase cars they have no intention of driving.
5. A police officer stops a blonde for speeding and asks her very nicely if he could see her license.
She replies in a huff, "I wish you guys would get your act together. Just yesterday you take away my license and then today you expect me to show it to you!"
6. A girl is driving along the expressway listening to the radio when she hears a song she really, really likes. When the song is over the announcer says the title of the record was, "Hot Lips and Tender Kisses."
When she gets home she's very excited about the new song and decides to call her local music store to see if they have the record. Hurriedly, and excitedly, she dials the store's number. But in her excitement, she unknowingly misdialed and got an auto repair shop instead.
"Hello," the mechanic answers.
"Oh, yes! Do you have Hot Lips and Tender Kisses?" the girl asks.
The mechanic was puzzled, but says, "Well, no, but I've got hot pants and seven inches."
"Oh, is that a record?" she says.
"No," he says, "but it's better than average."
7. What is the best way to get to Paradise?
Turn right and go straight.
8. You know that somebody actually complimented me on my driving today, was too uber stoked! They even left a little note on my windscreen. It said, "Parking Fine." Was nice of them hey?
9. What is the difference between blondes and traffic signs?
Some traffic signs say stop.
10. There was a blonde driving down the road one day. She glanced to her right and noticed another blonde sitting in a nearby field, rowing a boat with no water in sight.
The blonde angrily pulled her car over and yelled at the rowing blonde: "What do you think you're doing? It's things like this that give us blondes a bad name. If I could swim, I'd come out there and kick your butt!"