Posted by admin at 21 July 2016, at 20 : 47 PM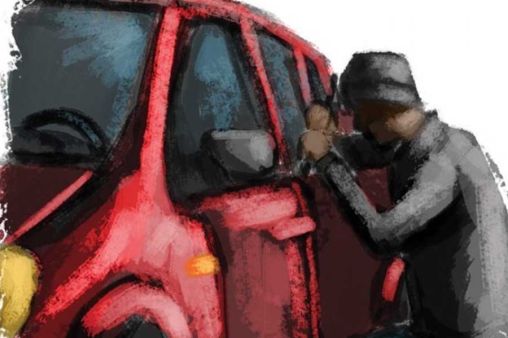 There are thousands of vehicles stolen each year in the USA, and many of these end up being sold as used cars. In order to make sure the used car you are thinking of buying is not a stolen vehicle, it is always best to do a stolen vehicle check. In order to do this you need to understand several things, including making sure the registered details tally with the details on the vehicle, the different names for a stolen car check, and ensuring the sellers name and address tally with those on the car registration documents. This article will give some pointers as to how to ensure your used car is not a stolen model.
The stolen vehicle check reveals whether or not the vehicle has been reported with the police as stolen. It can state when a vehicle was stolen and when it was recovered. Even if the vehicle was scrapped, you will come to know about it. The details that are needed to make a stolen vehicle check are details like the Vehicle Identification Number, color of the vehicle, vehicles body type, its engine capacity, its transmission, number of previous owners, date of manufacture, and the date of registration.
It is important to tally the car registered details with the details on the vehicle. This is because a stolen vehicle check fails to inform you whether the vehicle has been cloned or not. A cloned vehicle has a false registration number plate or/and a false vehicle identification number (VIN).
The stolen vehicle check is also known as a car check, police check, theft check, fraud check, write off check, and car status check. Some of the other names are car information, log book check, car history, and commercial data check service. It does not matter which of the above check services you opt for since all of them contain the information given to them by the DMV. If the services are not able to provide you with enough data, then maybe the DMV itself does not have that information. The information could be anything like the chassis number or the engine number.
You can even do a simple stolen vehicle check yourself, which will be a good precaution. You just have to do some simple things. Visit the seller's house, for one, and see if you can check if it has been rented or it is a privately owned place. A rented place means you might be able to get details of the seller from the landlord in the case of any trouble. You should also check the sellers name and address on the registration documents. This is very important because it can lead to your arrest if the vehicle is reported as stolen. At that time, you will not be able to prove your innocence and maybe you will be accused of a crime you have not committed.
It should be obvious that buying a stolen car is no joke, and yet it can be avoided by just a few simple precautions such as running a stolen car check through a recognized agency such as Autocheck, being scrupulous when checking car registration documents, and maybe doing some background research on the seller. By following these simple tips, you can largely avoid buying a stolen car when you buy a car second-hand.