Posted by admin at 20 January 2015, at 14 : 34 PM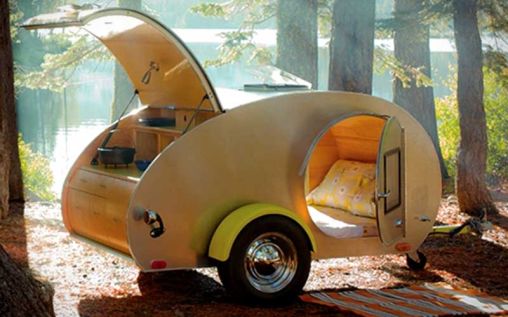 Teardrop trailers have become one of the most iconic fashion symbols in recent years on the roads of America. They are amazingly practical as well as economical. The trailers come in both steel and aluminum styles to meet every budget and every fashion too.
When you are shopping for the perfect trailer for you and your family, be careful so you don't end up with a trailer that is too heavy or too bulky for your car to tow. Most manufacturers enclose comprehensive instructions on trailer hook-up procedures, but you need to be familiar with the interworkings of ball type hitches before you head out on the road.
This type of trailer is one of the fastest growing vacation choices in the US today, and the trend only looks to be growing. There are even nationwide conventions, that play host to owners of these neat little trailers!