Posted by admin at 16 August 2016, at 18 : 34 PM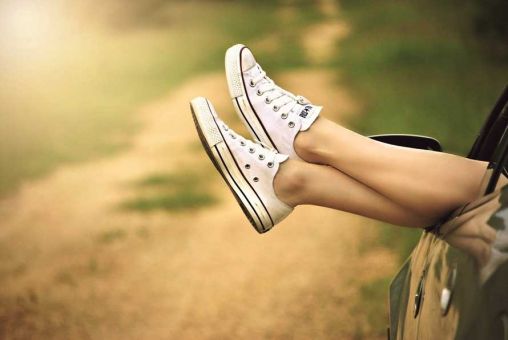 So your teenager has suggested that they want to start to learn to drive? Normally, this is something that can strike fear right into the hearts of parents. They worry that their child won't be safe on the roads. However, there is no reason to panic at the thought of your son or daughter getting behind the wheel! In fact, there are some things you can do to ensure they become a safe driver. Here are some steps you can take.
Buy A Safe Car
No matter how much your teenager wants a sporty little number, it's never a good idea to buy them a powerful car. Start them off with something cheap that has a little engine. As the car won't be too powerful, you can be safe in the knowledge that they won't be able to speed off. And one of the benefits of buying a cheaper car is that their car insurance can be quite cheap too. It's always worth going online and reading customer reviews of cars before you buy at sites like car pro.
Practice, Practice, Practice!
While your teenager is having lessons, take them out as often as you can so that they can practice. This gives you a chance to help them prepare for their driving test. You can also try and impart as much of your driving knowledge on them as possible. Give them tips on how to stay safe on the road. Make sure they know all the rules of the road and why it is so important for them to stick to them.
Shop Around For An Instructor
Just like in any other profession, some driving instructors will be better than others. It is important you find one that is good at what they do and who also offers value for money. If you know anyone who has recently passed their driving test, ask them who they went with. Following personal recommendations is one of the best ways to find the best instructor in your area. Most instructors will let you know their pass rate if you ask them. This should give you a good idea of how good they are at their job.
Consider Insurance
Car insurance can be very expensive, and you might have to help out your teenager with some of the cost. The cost of the insurance will all depend on the type of car you buy. So, as already mentioned, it can be worth it to buy a cheap and safe vehicle for your son or daughter. However, this won't bring the price down too much. Unfortunately, as your teenager will be a new driver, they should expect to pay above the average premium price. The cost should come down the longer they have been driving. As long as they don't have any accidents that is!
So if your teenager says they want to learn to drive, don't panic. Just follow the above steps to help them learn how to drive extremely safely and competently.