Posted by admin at 28 July 2013, at 22 : 45 PM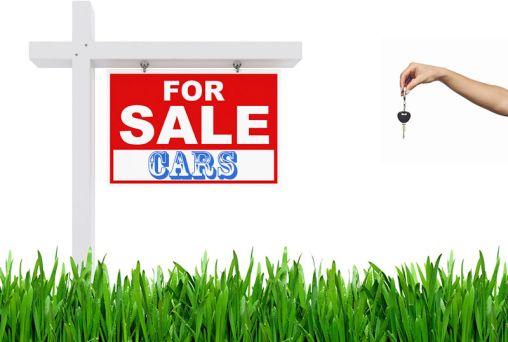 Do you think that you had enough bonding with your car and it's now time to let it go? If so, you have to think it over and have some sensible reasons why you should sell your car. Otherwise, you'll end up with regret. Aside from dogs, cars are also considered to be man's best friends. They easily take us to places of our destinations and make things lighter for us, that's why letting go of a used car could sometimes get us entwined with deep ambivalence.
On the other hand, for those who really wanted to sell their cars for some reasonable cause, see that you are doing it the proper way. There are things you need to know before selling your car. Whether you wanted it to sell over the internet, in an auction, or through a dealer, there are some standard rules to put in mind before taking in your steps.
Before selling your car, one of the important things you need to be properly guided of is the market. If you have a popular model, then you expect to get a lot of attentions and it shouldn't be difficult to find a potential buyer. On the other hand, if you got an old model and not a very popular one, then be sure you haven't overpriced it.
Knowing the type of people who will get interested with the car gives you the idea on how to make your advertisements and where to place it, and when will be the right time to sell it. For example, if you are selling your old Volkswagen, you can place you advertisement on the high school and universities. Students perfectly fit with this type of vehicle because it is more affordable and its size suits enough to carry their school luggage. You won't expect a family of 6 going to consider your offer, right?
However, before settling with your buyer, have your car inspected with the help of a professional. This avoids any potential danger you would give to the buyer. If there is little portion that has the need to be fixed, then, do something about it. Make sure your car appear to be safe and reliable inside and out. In addition to that, if the buyer happens to see a lot of faults with your vehicle, they might demand for a lower price or worse, won't be interested in buying it anymore.
After you get your car inspected, wash it like it's the dirtiest car in your place. A shinny clean car will easily attract customers. Looks really matter, don't they? Also see that you have thoroughly clean every inch of your car up to its last part. When your car is ready, look for a place to sell it. If it's a Camaro, well the best place is to sell in in here, if it's not a Camaro, you should look for another good site which accepts your make.
Along with your presentable car, you have to prepare with a great seller's speech. Gather all your convincing power to introduce your car. Talk to your buyers in a manner that you are confident enough to give them the assurance that they are getting the best deal ever. Talk as you're selling the greatest car on earth. But of course, see to it that everything that comes out from your mouth are all true and won't let you down.