Posted by admin at 17 March 2021, at 10 : 29 AM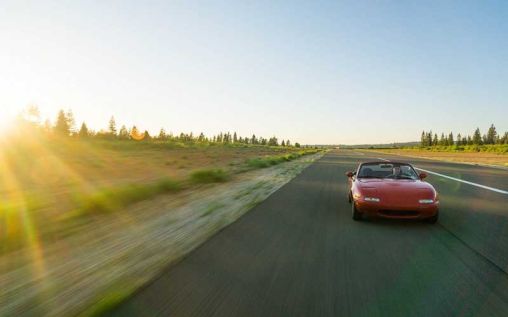 When you're in a foreign country for business or pleasure, it's not always possible to rely on public transport. If you need to travel long distances each day or visit out-of-the-way locations, it will be much more efficient and practical to go by car.
But driving in a foreign country can be a little daunting, particularly if you've never done it before. You have to navigate strange new road signs and traffic laws as well as dealing with language barriers and potentially driving on the opposite side of the road. The experience can be extremely stressful and if you're not careful, you could end up making mistakes and getting into an accident.
To help you alleviate your nerves and stay safe on the road, here are five tips for driving while traveling abroad.
Pick the right car
The more comfortable you feel in your car, the more pleasant your international driving experience will be. Therefore it is a good idea to hire your vehicle well in advance of your trip from a car rental firm or car brokers website. This will allow you to find a model and size of vehicle you are happy with. If you are more confident driving an automatic, make sure you specify this.
Do your research
Although the fundamentals of driving will be more or less the same, different countries have varying rules and regulations that drivers must follow. To prevent any nasty surprises or accidental breaches of the law, do your research before you arrive. Brush up on the local rulebook and familiarize yourself with any driving customs that might affect you. If you're visiting a country that speaks a different language, make sure you learn the crucial words you're likely to see on road signs.
Start slow
As soon as you get your vehicle, you may be tempted to drive straight out of the lot and be on your way. But when you're driving in unfamiliar circumstances, this could end very badly. Take it easy, and spend some time driving around the car park to familiarize yourself with the vehicle and the handling. Once you hit the road, stick to quiet streets and slow lanes until you become more comfortable with driving on the other side of the road.
Stay focused
Depending on where you are in the world, you might find that other drivers are far more laid-back and carefree than you're used to. On the other hand, they might be more aggressive and reckless. Try to stay focused on your driving and not be put off by other road users.
Use a GPS
When you're trying to focus on driving safely and legally, the last thing you want is to be distracted by struggling to find your way. Make navigation as easy as possible for yourself by getting a good quality GPS device and inputting your destination before you set off. This way, you can calmly follow the instructions without having to memorize complicated directions or fiddle with paper maps.